If you liked this post, please share: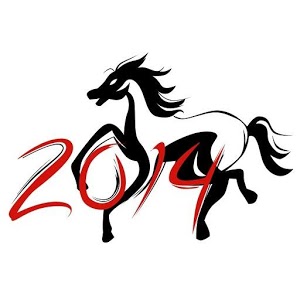 Even though according to the Chinese New Year Calendar 2014 is the Year of the Horse, I'm declaring it the Year of the Story.
Why?  Because I think storytelling is one of the most compelling ways to engage people. It makes what you're talking about more meaningful and allows people to connect with you on a different level.
Storytelling can be used in just about any content you want to produce these days — slideshows, blog posts, videos, podcasts, books, papers, etc. It can also be used to sell clients over the phone or in face-to-face settings. It can make your next conference presentation all that much better.
Storytelling breaks the ice and often gets people laughing. Storytelling is a way to archive your experiences and have them live on through others. And, storytelling can teach.
Earlier this year, I told the story of how I got into healthcare design. For those of you with blogs, telling your business story makes for great posts. Or an engaging opening for your next conference or client presentation.
(For six ideas on business stories you can tell and how to do it, read this great post by Mike Alton.)
Many of you also have stories about projects you've worked on or clients/customers who use your products. By telling their story, you're telling yours.
One of my clients, Healing HealthCare Systems, gets heartfelt emails, letters, and calls each week from patients or relatives of patients who watched The C.A.R.E. Channel while in the hospital.  It's simply astounding how many people contact HHS to share their stories and thank them for helping to ease their pain and suffering.
Believe me, we'll be looking for more ways to tell these stories in 2014. How about you?  What's your story?
P.S.  Please do me a favor — if you liked this post and like this blog, please share it with others by sending them the link and/or post it on your Twitter, LinkedIn, or Facebook, etc.  Also, don't forget to subscribe, so you'll get emails when new content is posted.  Thanks!