If you liked this post, please share: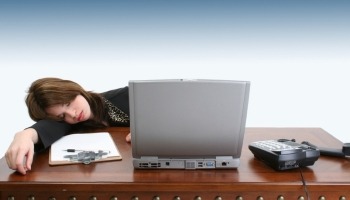 Often when I ask someone who is good at business blogging but hasn't written anything in a while, the person says, "I got bored with it."  That's just not a good excuse.
If you're one of those people who got bored with blogging, chances are you were trying to do it too much. Business blogging — especially if the blog is on your company website — is a great way to add fresh content on a regular basis.
It's also a great way to establish yourself as a thought leader and knowledge expert.  In this era of content marketing, every organization or consultant should have a business blog.
What are you waiting for?  Too busy?  Don't know what to write about? Afraid no one will read your posts? Well, here are 5 tips for successful business blogging to get you started:
1. Timing:  You don't have to blog every day or even every week.  The key is to produce great content and post it on a consistent basis (i.e., the same day each week or month). There's nothing worse than going to a blog and seeing that the last entry was posted 108 days ago.
2. Topics: Write about what you know and are passionate about. Conversations you have with colleagues or issues in the news can also spark ideas. You can even repeat topics or do variations on a theme. Consider creating an editorial calendar. Be focused, though, and tell your readers what you write about.
3. Tone: Keep it professional, but don't be afraid to offer your opinions and let your personality show.  Avoid personal stories, unless they are relevant. Start a personal blog if you want to write about your cat.
4. Length:  Opinions differ on this, but I think shorter is better.  No more than 500 words per post. 1-2 sentence paragraphs.
5. Promote: Spend as much time promoting your blog post as you do writing it.  More even.  Send emails to your industry friends, post on LinkedIn, Facebook, and Twitter; share with LinkedIn Groups. Feature posts in your company enewsletter and encourage people to subscribe. Do these things every time you post.
Bonus:  Read other blogs — especially ones on blogging.  One of my favorites is Stanford Smith's Pushing Social.
P.S.  Please do me a favor — if you liked this post and like this blog, please share it with others by sending them the link and/or post it on your Twitter, LinkedIn, or Facebook, etc.  Also, don't forget to subscribe, so you'll get emails when new content is posted.  Thanks!