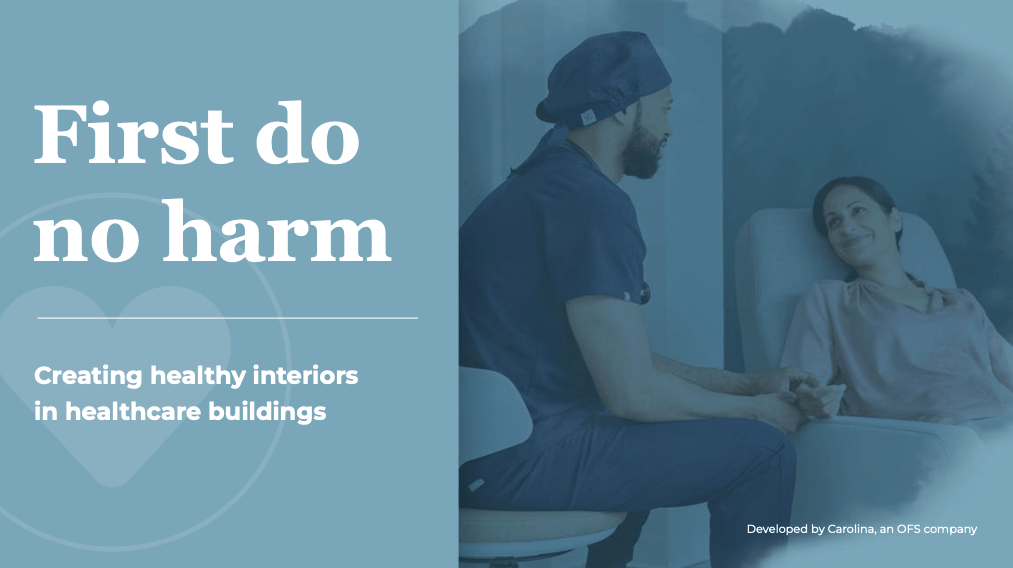 Every architect and interior designer needs CEUs to maintain their licenses and certifications, right? That's why CEU presentations are great way to connect with and engage customers.
When Stan Gray at Carolina, an OFS Company reached out to me to create a healthcare CEU, I suggested the topic "healthy building interiors for healthcare." Because I think there's an opportunity in healthcare to design buildings that do not harm people or the planet.
I developed a content outline, slide copy, and worked with OFS's graphic designer Ashley Verkamp to create the presentation. To enable others give the presentation, I also created a slide-by-slide script.
In addition, I worked with OFS's Jarod Brames to get CEU approval from IDCEC and EDAC.
The project also included me giving the presentation to Carolina's customers at various locations in the U.S., as well as training the company's national account directors for healthcare to give it on their own.