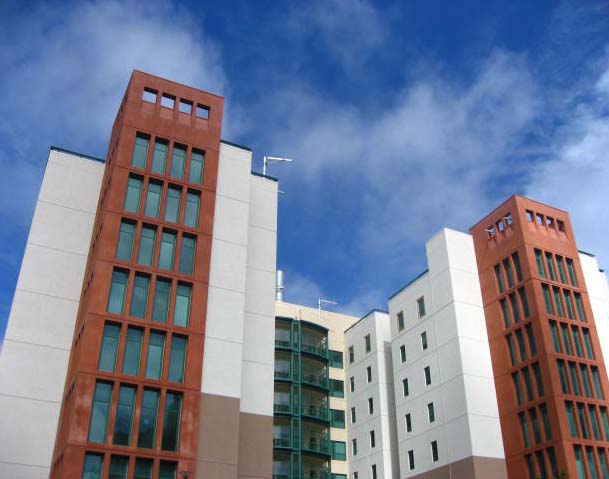 I was actually watching live television recently and saw a 60-second commercial for a health system that serves Chicago's Western suburbs.  (I live in a Northern suburb of Chicago, so I'm not sure why my household was targeted for this commercial, but that's a different issue.)
Anyway, what struck me about the commercial is that it was talking about the system's commitment to serving patients and providing high quality, convenient medical care -- while showing images of its hospitals, people, and medical technology.
Then came the statement, "But it's not about the building."
Well, we all know that quality healthcare is not about the building; it's about the people that are providing the care and those who are receiving the care. And yes, being about the people is what this system -- and every other health system in America -- should be focused on.
Building Design Impacts Safety and Satisfaction
But the building supports caregiving 24/7.  Research has shown that its design can impact safety and satisfaction -- for both patients and staff. Its design can also help retain talented staff, attract patients, and increase market share.
So not only is a hospital building an operational tool; it's also a marketing tool. Universities figured this out a long time ago.  Parents:  ever been on a college visit with your kid?  The first thing he or she notices is the campus setting and buildings.
It's sort of a no-brainer.  How could a health system promise state-of-the-art, high quality healthcare in old, cramped facilities? Market competition is a big part of the reason $55 billion worth of new or renovated healthcare facilities were designed in 2013 and $31 billion broke ground.
Health systems with newer hospitals or clinics shouldn't be afraid to use them as part of their marketing messages. One of the most clever ones I've seen was on a sign in a commuter train station in Princeton, NJ, showing an exterior image of a brand new hospital with the slogan, "The architects of better health."
What marketing messages have your hospital or hospital clients come up with that use the building?
P.S.  Please do me a favor -- if you liked this post and like this blog, please share it with others by sending them the link and/or post it on your Twitter, LinkedIn, or Facebook, etc.  Also, don't forget to subscribe, so you'll get emails when new content is posted.  Thanks!