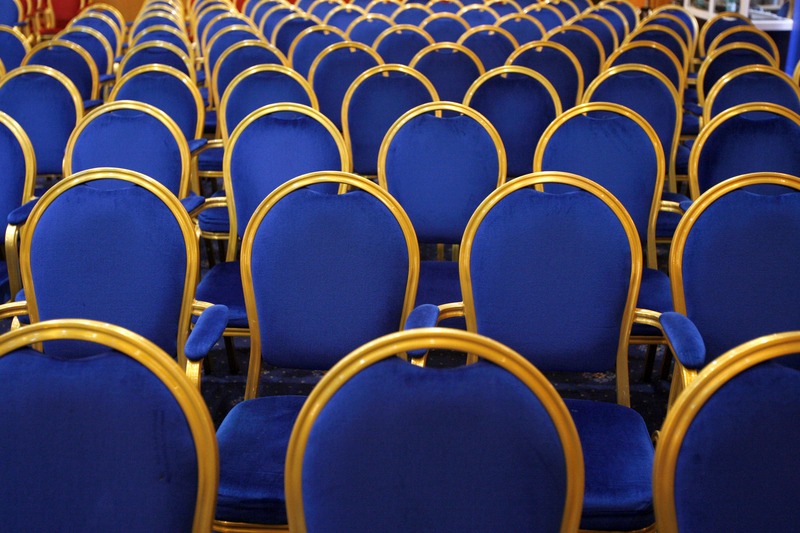 It's hard to believe that the annual Healthcare Design Expo and Conference is only 43 days away. That means it's time for my annual post about why you should attend.
Also, early registration rates expire this Monday. So, if you're still on the fence about going, consider these reasons:
1. Networking
With 4,000 attendees, it's the healthcare design industry's biggest conference.  Everyone will be there. Well maybe not everyone, but a lot of people you know.
2. Learning
More than 100 educational sessions in 13 different tracks round out this year's program. There's also five deep-dive workshops. Plus, you can earn a bunch of continuing education credits -- up to 23 for AIA or IDCEC and 20 for EDAC.
3. Facility Tours
Seven of the area's best acute and ambulatory care facilities are on the Saturday schedule — from the world-famous M.D. Anderson Cancer Clinic in the Texas Medical Center to a new clinic for the homeless in downtown Houston. Make sure you pre-register, though, as tours sell-out.
4. Professional Contacts
Nine professional associations and nonprofit organizations are holding events at the conference, including AAHID, ACHA, AIA/AAH, ASID, CHD, HCI of IFMA, IIDA, IPCC, and NIHD. Go here to see when and where you can connect with fellow members or supporters.
6. Credential Exam Prep
Wanting to get a credential, but don't know where to start? There are sessions to help you study for the ACHA, CHID, and EDAC exams.
7. Exhibits
Nowhere else will you see all the latest and greatest in products for healthcare spaces in one place. Preview the best of the best products at the Nightingale Awards exhibit onsite. (Exhibitors: there's still time to enter -- deadline is October 17.)
8. Interactives
These are small-group sessions where you can chat with others and dig deeper into issues.  All talk — no PowerPoint. If you want to discuss trends impacting healthcare facility design, join Sarah Bader of Gensler and me on Tuesday, November 15 at 8 a.m. (Session I20). I know -- it's early, but we promise we'll get your juices flowing.
9. Conference City
While Houston may not be one of the top destination cities in the U.S., if you need a break from conferencing, there are plenty of things to see, do, and eat. On my list is the Menil Collection art museum, Gerald D. Hines Waterwall Park, and Killen's Texas BBQ. Oh, and sports fans, the Monday Networking Reception is at Minute Maid Park, home of the Astros baseball team.
FUN HEALTHCARE FACT:  Houston is home to the Texas Medical Center, the largest medical center in the world. More than 52,000 people work within its facilities, which encompass 21 million square feet.
10. Changemaker Keynote
Medical planner extraordinaire and Past AIA/AAH President Don McKahan interviews this year's Changemaker Award winners, HERD Journal co-editors and founders D. Kirk Hamilton and Jaynelle Stichler. Whether you know the story of these two healthcare design ICONs or not, you're in for a special treat.
Hope to see y'all in Houston!
P.S.  Please do me a favor -- if you liked this post and like this blog, please share it with others by sending them the link and/or post it on your Twitter, LinkedIn, or Facebook, etc.  Also, don't forget to subscribe, so you'll get emails when new content is posted.  Thanks!