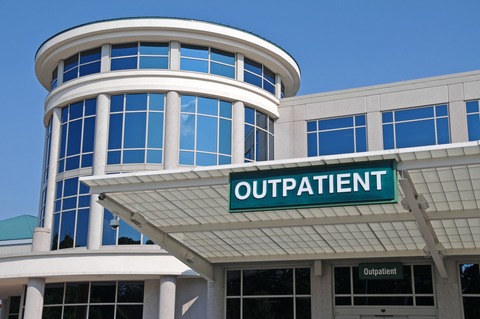 Have you seen the HFM/ASHE 2017 Hospital Construction Survey results yet?
There's lots of good data and insights into what's happening with healthcare facility design and construction in the U.S. No big surprises, but here are 10 things in the report that stood out for me:
Designing for adaptability and flexibility, and standardization is the best way to cope with the ever-changing political and social landscape.
Instead of just adding on, new facilities need to be able to expand and contract.
The ambulatory care building boom may be over as providers turn their attention back to acute care. (And yet, 51% are planning to build health system-branded general medicine and family care centers.)
Most everyone building or planning acute care projects in the next three years is planning an expansion/renovation instead of new construction.
A whopping 60% of respondents said they are using evidence-based design to improve staff workflow.
An even more whopping 95% are involving clinical and non-clinical staff in the design process.
11% do not have a facility master plan.
Behavioral health center/psych hospitals top the list of specialty hospital projects planned in the next three years -- likely due to the fact that many of these patients have no place to go but the ED.
51% are planning to build health system-branded general medicine and family care centers throughout the community.
Despite increasing use of video conferencing and remote monitoring, only 8% plan to replace/upgrade their telehealth systems in the next couple of years. Most are putting their technology dollars into building controls/automation systems, security systems, and nurse call systems.
Funding for construction remained flat; probably due to a continuing focus on consolidation.
The marketer in me would love to see them ask a few design questions like, "How important is the design of your facilities to your brand?" Or, "What design features/elements are you using in your new or renovated facilities to reinforce that brand?"
But this is a construction survey, not a design survey.
I was also surprised that there was no mention of microhospitals -- the 10,000-15,000 fully licensed inpatient facilities that are starting to pop up around the country. Or much about health-system branded retail clinics.
Perhaps because they are emerging rather than more established trends?
What More?
Check out my other recent posts on trends:
"8 Predictions for the Healthcare Design Industry"
"What's Influencing Healthcare Facility Design Now, And What's Next?"
P.S.  Please do me a favor -- if you liked this post and like this blog, please share it with others by sending them the link and/or post it on your Twitter, LinkedIn, or Facebook, etc.  Also, don't forget to subscribe so you'll get emails when new content is posted.  Thanks!