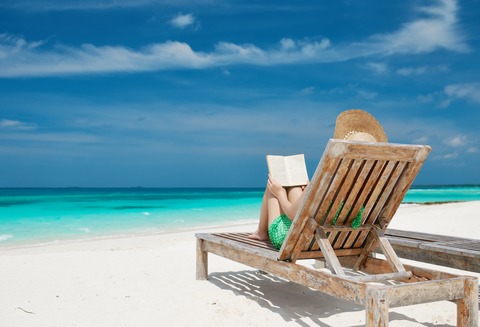 June 21st is actually the official start of summer, but for many of us, it begins with Memorial Day.  Or when the kids' school gets out.
And if you're like me, you're hoping to catch up on your reading this summer. Okay, so I know these aren't exactly mindless beach novels, but these books are on my reading list because they can help inform healthcare design.
"The Digital Doctor: Hope, Hype, and Harm at the Dawn of Medicine's Computer Age"
By Robert Wachter (McGraw-Hill, 2015, 320 pages)
Amazon bills this book as the "The New York Times Science Bestseller from Modern Healthcare's #1 Most Influential Physician-Executive in the U.S." Healthcare futurist Ian Morrison says the book "helps us to understand where we are and where we are headed with information technology in medicine and the appropriate role it should play in improving care." Read a Wall St. Journal review.
"Being Mortal: Medicine and What Matters in the End"
By Atul Gawande (Macmillan, 2014, 297 pages)
Best-selling author Gawande is a prominent surgeon and Harvard professor. His book is about growing old and dying, and the social and ethical consequences of how we treat our aging population.  Read a New York Times review.
"Second Wind: Navigating the Passage to a Slower, Deeper, and More Connected Life"
By Dr. Bill Thomas (Simon & Schuster, 2015, 336 pages)
The latest book from Thomas, a well-known aging advocate and gerontologist who wants to turn our society's view of getting older on its head.  According to the publisher, the book "offers groundbreaking insight to the postwar generation on facing their second coming of age, a developmental opportunity to reshape their lives and our society." Read a Wall St. Journal review.
I'll be starting these right after I finish "The Girl on the Train."
(Note: Due to travel, I won't be posting anything for the next two weeks. Thanks for reading my blog, and look for the next post in mid-June.)
P.S.  Please do me a favor -- if you liked this post and like this blog, please share it with others by sending them the link and/or post it on your Twitter, LinkedIn, or Facebook, etc.  Also, don't forget to subscribe, so you'll get emails when new content is posted.  Thanks!