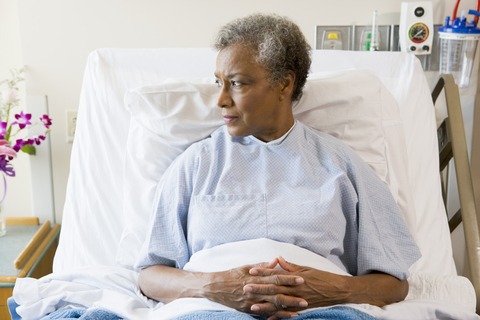 Have you read or heard about  "post-hospital syndrome" in the news lately? Google it, and you'll find hundreds of links.
Coined by Dr. Harlan Krumholz, M.D., a professor at the Yale School of Medicine, it refers to a condition of generalized risk after patients are discharged from the hospital.
A recent study by Dr. Krumholz of hospitalized Medicare patients found that nearly one in five return to the hospital within 30 days.  And the causes of readmission aren't necessarily related to their original diagnosis.
In an article published in the New England Journal of Medicine's January 10, 2013 issue, Dr. Krumholz speculates that the stress of hospitalization may be a contributing factor, citing things like sleep deprivation, circadian rhythm disruption, poor nourishment, pain and discomfort, mental challenging situations, medications that alter cognitive and physical function, and deconditioning from bed rest or inactivity.
To combat post-hospital syndrome, Dr. Krumholz suggests to "more assertively apply interventions aimed at reducing" these stressors. How about improving the design of the physical environment, Dr. K?
There are many design interventions that can improve sleep, support normal circadian rhythm cycles, help reduce pain, and promote mobility.  We've been talking about them for years.  Here are three of them:
Using sound absorbing materials to reduce noise
Providing views of nature to lessen the need for pain medication
Offering different types of spaces or other types of furniture in the room to get patients out of bed
Many of us also believe that designing adequate spaces for family members to be present can also contribute to a less stressful hospital experience. What else can you think of?
P.S. Please do me a favor -- if you liked this post and like this blog, please share it with others by sending them the link or posting it on your Twitter, LinkedIn, or Facebook. Also, don't forget to subscribe, so you'll get emails when new content is posted. Thanks!