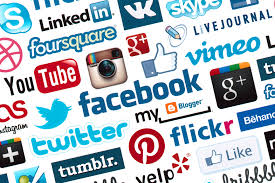 Maintaining your social media presence can be a daunting task.  Who has time to constantly post updates on LinkedIn, Twitter, and Facebook -- much less read all the things posted by others?
First of all, you must come to the realization that you can't do it all and that not all social media platforms are worth your time.  For example, I only use Facebook to connect with my personal friends and family.  LinkedIn is my go-to social platform for business.
I used to have personal and business Twitter accounts, but it was too much.  So now I just have a business Twitter.  There are all sorts of tools and shortcuts that make managing social media easier.  Here are five of my favorites:
P.S.  Please do me a favor -- if you liked this post and like this blog, please share it with others by sending them the link and/or post it on your Twitter, LinkedIn, or Facebook, etc.  Also, don't forget to subscribe, so you'll get emails when new content is posted.  Thanks!