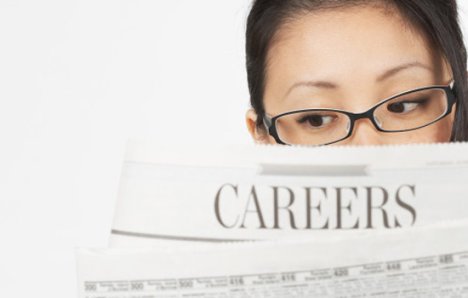 Recently, I gave a Skype lecture to a group of interior design students at The Ohio State University about the healthcare design industry.  Amazingly, the technology worked and I was able to share my presentation with them from my home office in the Chicago area.
View the presentation, "All You Ever Wanted to Know About the Healthcare Design Industry."
Afterwards, a student emailed me and asked for some ideas for building a healthcare design resume to get a job. Here are the 7 suggestions I gave him, some of which can also work for design professionals wishing to get into healthcare:
Get EDAC certified - you'll stand out over other job applicants if you have this credential and they don't
Submit an entry in Healthcare Environment Awards Competition Student or Conceptual Design category
Get an internship at a healthcare design firm or healthcare furniture manufacturer - find the top firms by looking at annual rankings published by Modern Healthcare and Interior Design
Become a Student or Individual Affiliate of The Center for Health Design - ask them if they have any volunteer opportunities
Update your LinkedIn profile and join some healthcare design-related groups
Attend the Healthcare Design conference  - student and day rates are available; some work opportunities may also be available for students in exchange for free registration; interior design students may want to check out Neocon as well
Find a mentor already in the healthcare design field - use this person for advice, ideas, etc.
One more thought about internships.  WHR Architects is one of the few firms I know of that has a formal program for aspiring healthcare architects.  Its Tradewell Fellowship is a year-long program for graduates of accredited architectural programs.
The American Academy of Healthcare Interior Designers/Nurture Graduate Research Fellowship is another opportunity for design students to contribute to the body of knowledge and connect with industry leaders.
Are there others that you know of?
P.S.  Please do me a favor -- if you liked this post and like this blog, please share it with others by sending them the link and/or post it on your Twitter, LinkedIn, or Facebook, etc.  Also, don't forget to subscribe, so you'll get emails when new content is posted.  Thanks!