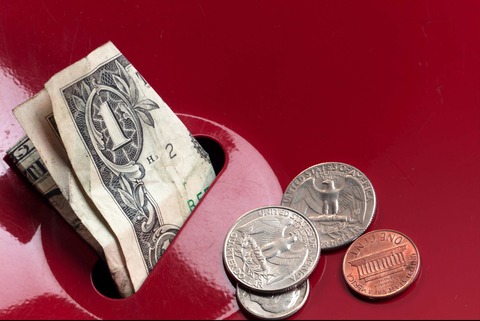 It's the holiday season. And like me, I'm sure you're getting daily requests to donate money to worthy causes in your community and around the world.
But have you thought about giving to the nonprofit organizations in the healthcare facility design and construction industry?
I know it's not the same as donating to your local food bank or toy drive. But many of these nonprofits depend on external support to fund their research, education, and advocacy efforts that stimulate new thinking and innovative ideas for healthcare facility design and construction.
Their work is helping to improve the health, wellness, and the quality of life for patients, residents, families, and staff everywhere. And that's a worthy cause, don't you think?
Here are 7 nonprofits in the healthcare design and construction industry (listed in alphabetical order) that you can either donate to or support through membership:
1. The Caritas Project
This small organization focuses on teaching people about the "Generative Space" concept -- the core of which is respect for human dignity. Membership:  No. Key programs/resources:  Generative Space Award and The Health Design Leadership Program. President/Founder:  Wayne Ruga. Learn more or donate>>>
2. The Center for Health Design
Made up of a diverse community of design professionals, healthcare professionals, researchers, product manufacturers, educators, and students, CHD is dedicated to improving the quality of healthcare through design of the built environment. Membership:  Yes.  Key programs/resources:  EDAC certification, Environmental Standards Council, Built Environment Network, Healthcare Design Expo & Conference, Environments for Aging Expo & Conference, Pebble in Practice Workshops, webinar series, research, toolboxes, awards. President/CEO:  Debra Levin. Learn more or donate>>>
3. Facility Guidelines Institute
FGI is dedicated to developing guidance for the planning, design, and construction of hospitals, outpatient facilities, and residential health, care, and support facilities. Membership:  No. Key programs/resources: Guidelines for Design and Construction of Hospitals, Guidelines for Design and Construction of Outpatient Facilities, Guidelines for Design and Construction of Residential Health, Care, and Support Facilities, webinars and papers. CEO/Founding Board Member: Douglas Erickson. Learn more>>>
Note:  FGI doesn't have a formal donation process, but you can email Doug Erickson if you wish to contribute.
4. Health Care Without Harm
HCWH seeks to transform healthcare worldwide so that it reduces its environmental footprint, becomes a community anchor for sustainability and a leader in the global movement for environmental health and justice. Membership: Organizations only. Key programs/resources:  Restorative Health Care, Health Food in Health Care, Toxic Materials, Safer Chemicals, Green Building and Energy, Environmentally Preferable Purchasing, Waste Management, Climate and Health. President/Founder:  Gary Cohen. Learn more or donate>>>
5. Nursing Institute for Healthcare Design
NIHD's purpose is to educate and inspire nurse leaders about their role in healthcare design and construction. Membership:  Yes. Key programs/resources:  webinar series, educational programs, scholarships and awards. Executive Director:  Angela Boyle. Donate to NIHD's foundation>>>
6. Society for the Advancement of Gerontological Environments
SAGE is collaboration of like-minded individuals with the common goal of improving physical environments for older adults. Membership:  Yes. Key programs/resources:  Post-Occupancy Evaluation Program, Environments for Aging Design Showcase and Renovation/Remodel Competition, David A. Green Memorial Award, webinar series. Director of Operations:  Lori Bridgeman. Learn more or donate>>>
Due Diligence
Before you give money to any nonprofit organization, you might want to do a little investigating into how it spends its funds.  A good resource for this is Guide Star, where you can go and look at recent 990 tax forms for any nonprofit organization that operates in the U.S.
You can see how much they spend on programs, pay staff, and more. And you'll find that most of of them spend a lot of money on salaries, benefits, and other extras for staff.
That's because you can't do good work without good staff.
But key things to look for are how much they are paying their top executives. If it seems out of balance with the total revenue, then it may be cause for concern.
Support Your Community Healthcare Organizations
And if you're not feeling the love for any of the nonprofit organizations listed above, consider donating to a nonprofit hospital or residential care provider in your community. Many have programs that need additional support.
As I shared last year, my niece Dana is the only child life specialist in the Pediatric and Pediatric Intensive Care Units at the Children's Hospital University of Illinois in Chicago. She provides psychosocial support to children aged 0-21 and their families to help them cope with hospitalization through therapeutic play activities, preparation and procedural support, alternative forms of pain management, diagnosis education through play, and emotional support.
Dana's department is on a super tight budget.
So she's always looking for donations of toys, games, books, arts and crafts, etc. that will distract children during their hospital stay or can be given out as prizes after painful procedures, milestones, or holidays.
>>>Find out more about Dana's story and what happened to her department during the pandemic this past year.
>>>Help Dana and the low-income families she serves by ordering something from her wishlist on Amazon. Orders need to be placed by Monday, December 7, 2020 so items can be quarantined in time for Christmas.
I'm sure there are many departments like Dana's in other nonprofit hospitals across the country. Other healthcare providers that could use extra support are assisted living, nursing homes, and day service centers that serve low-income seniors. These are the ones that have been hardest hit by the pandemic.
One More
Another of my favorite nonprofit organizations that has ties to the healthcare design community is Art and Creativity for Healing founded by Laurie Zagon.  Laurie, as some of you may know, led painting workshops at some of the early Healthcare Design Symposia to explore how to bring art and color into healthcare environments.
ACH has helped thousands of children and adults in Orange County, Calif. use paint to process stress, illness, or grief in hospitals, through local and national nonprofit community organizations, and at studio workshops. Its annual Healing Art Box campaign provides the gift of art to 1,200 underprivileged children suffering from illness, grief, or stress.
Give a little.  It will make you feel good.
P.S. Please do me a favor -- if you liked this post and like this blog, please share it with others by sending them the link or posting it on your Twitter, LinkedIn, or Facebook. Also, don't forget to subscribe, so you'll get emails when new content is posted. Thanks!