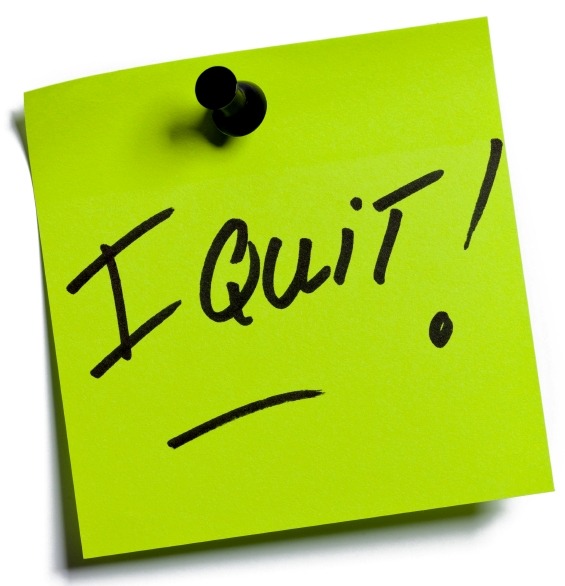 Sometimes we're forced to leave jobs.  Sometimes we make a choice.  Either way, how do you know it is time to quit your job and move on?
In the healthcare design industry, this may seem scary.  We've all heard the stories about the declining number of jobs in the architecture and design field. Healthcare facility construction is up; it's down; up again.
Never fear.  If you are smart and know what you are doing, you'll be okay if you decide to quit your job.  The key is to follow your passion.
I recently heard an interview with Jane Pauley, who's just written a new book titled, "Your Life Calling:  Reimagining the Rest of Your Life."
The book is a compilation of stories about people who shifted during their careers to do something that they really loved or were passionate about -- in some cases, a radical shift -- in others, a subtle shift.   Pauley's own story about her rise to the co-anchor spot on the "Today Show" and her revelations about her unhappiness and personal journey to do what she really likes doing is also fascinating.
So, what are you waiting for?  If you're not happy in your job, make the change.  Here are 6 signs it's time:
You don't feel respected or listened to
You like and respect your boss, but don't feel you are learning anything from him or her
You are overwhelmed and don't feel you have time to think
You are bored - not learning anything new or being challenged
The work you're doing is not really what you want to do
You regularly rant about your job to your significant other/spouse
I'm sure many of you can add to this list, but I recommend reading Pauley's book for some inspiration.
Also, it's important to figure out the best way to leave without burning any bridges with your current employer. Best is to be honest about why you're leaving and keep the door open for collaboration.
Finally, remember, if you do what you love doing, success will come.
P.S.  Please do me a favor -- if you liked this post and like this blog, please share it with others by sending them the link and/or post it on your Twitter, LinkedIn, or Facebook, etc.  Also, don't forget to subscribe, so you'll get emails when new content is posted.  Thanks!