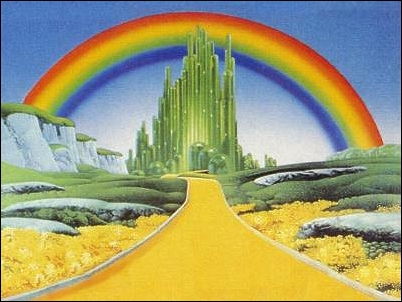 The other day I said something like this to one of my clients, "In a perfect world, we would have done this project much differently."  Her response, "If you find that perfect world, let me know.  I'd like to move there."
Ha.  Me, too.  But it got me thinking. In a perfect world, what would we do differently in healthcare design?
So, here's a few ideas -- in no particular order.
In a perfect world:
Every healthcare project would be designed using the 8-step evidence-based design process
Evidence-based design and Lean would seamlessly integrate and support each other -- and everyone would understand how to do this
Every hospital CEO and his/her board would get the value of building a better building, and commit the resources to make it happen
There would be no value-engineering
Major healthcare projects wouldn't take 10 years to plan, design, and build
Policy-makers and government officials in Washington would understand that the design of the physical environment impacts satisfaction and safety
There would be lots of money available for healthcare design research
What would you add to this list?
P.S.  Please do me a favor -- if you liked this post and like this blog, please share it with others by sending them the link and/or post it on your Twitter, LinkedIn, or Facebook, etc.  Also, don't forget to subscribe, so you'll get emails when new content is posted.  Thanks!