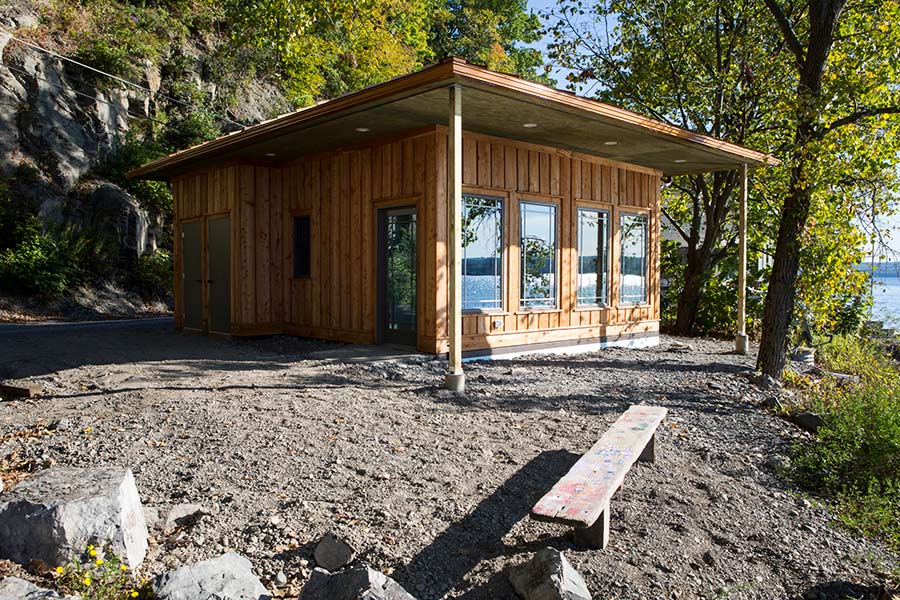 When I think of senior living design, I see large communities with upscale facilities and lots of amenities. But these types of communities are only affordable for certain people.
What about everyone else?
Design doesn't just have to be for those with money. And senior living design is no longer just about planned communities with different levels of care.
It's about keeping seniors independent wherever they might want to live.
According to a recent report by the Woodstock Institute, the graying of America's population includes an increase in low- and moderate-income seniors. And the current housing stock is inadequate for older adults to safely age in place.
Future of Independent Living is Small
Fortunately, there are several affordable housing models that could help solve this problem.
Bill Thomas, M.D., a gerontologist who founded the Eden Alternative and came up with the Green House concept for residential care, thinks the future of independent living is individual really small houses that can be modified to people's needs.
His concept for aging in place is the Minka House -- a 330-square foot, senior-friendly home (shown above) that costs about 75,000. By combining robotics and scalable could-based digital systems, fabricators are able to print Minka Houses better, cheaper, faster, and greener than traditional construction methods.
Thomas describes Minka Houses as a place for "people of all ages and situations to live life on their own terms." He envisions them being clustered, like mushrooms, in tight groups or tucked onto a homeowner's existing property to be close to children and/or caregivers.
A test development using the Minka House concept is in the works at the University of Southern Indiana in Evansville.
Another Cool Affordable Housing Concept
And here's something else I came across recently.
Since 1997, Ikea and Skanska have been offering BoKlok, an affordable housing concept consisting of blocks of one-, two-, and three-bedroom flats and three-bedroom terraced houses. There are over 100 BoKlok developments in Sweden.
The smallest flat is 53 square meters -- or approximately 570 square feet. Each residence has its own terrace, balcony, or garden. All have big windows and extra ceiling height.
Large volumes of these identical houses are built in factories, which saves money on material and transports, as well as recycle leftovers.
Building a Community for the Young and Old
Only small neighborhoods of BoKlok housing are built so that everybody can get to know their neighbors and feel safe. Housing units are positioned so that they form natural meeting points and cars are not allowed between them.
"We should imagine our buyer being a single pre-school teacher with one kid and a small wallet. This family would prefer something bright and roomy, near public transportation and nature," says the BoKlock website.
This seems like an ideal solution for a senior on a tight budget, too. Drilling down in the website, it appears seniors are part of their target market.
It isn't clear if there are any universal design features in the units to make them more age-friendly. But it wouldn't be hard to incorporate them.
And how do you purchase a BoKlok home?  You go to Ikea, of course.
P.S. Please do me a favor -- if you liked this post and like this blog, please share it with others by sending them the link or posting it on your Twitter, LinkedIn, or Facebook. Also, don't forget to subscribe, so you'll get emails when new content is posted. Thanks!