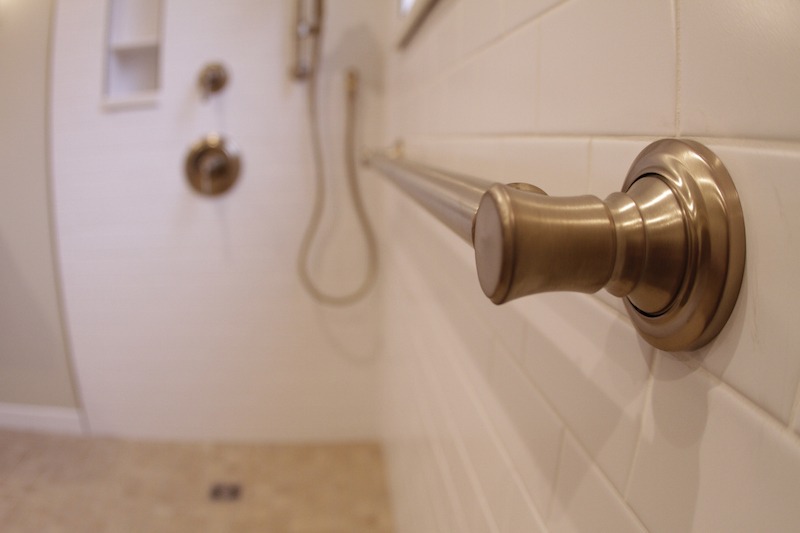 Let's face it.  Most homes aren't designed to help us age in place and they have lots of trip and fall hazards for people of all ages.
Some builders are starting to construct more universally designed homes, but what about all the homes already out there?
Enter the renovated senior-friendly home. I recently toured one in my hometown of Evanston, Ill.
More Affordable Options
The project was spearheaded by Drina Nicola, owner of DWELLING Spaces + Places, which provides design, downsizing, and moving services for seniors on Chicago's north shore. A former director of interior design for a national developer of upscale continuing care retirement communities who also worked for major architectural firms in Chicago, Drina made the pivot five years ago to this "new" career.
When the opportunity arose in Evanston several years ago to buy a small 1950s-style brick ranch house with no stairs, Drina leaped into action and formed D2 Ranch Rejuvenators, LLC with a partner, Dana Pearl. Their mission is to provide more affordable options for seniors to age in place.
Diamond in the Rough
According to Drina there isn't much housing stock left on Chicago's north shore that meets the needs of people with mobility challenges.  What is available is often seriously out of date, requiring electrical and plumbing work.
And many are complete gut jobs like the home in Evanston she and Dana bought. Clearly a diamond in the rough, Drina and her team of contractors have turned it into a senior-friendly environment that feels like an ordinary home.
Senior-Friendly Details
But if you look closely, you see that the doorframes and hallways are a bit wider to accommodate the possibility of a wheelchair. The kitchen has a Lazy Susan that is easily accessible and operable.
Decorative grab bars and towel holders in the master bathroom are sturdy and strong. There's no threshold in the shower. And lots more.
I love it that Drina took her healthcare design background and turned it into a business where she's helping people in her community stay in their neighborhoods. So far it seems to be working.
P.S. Please do me a favor -- if you liked this post and like this blog, please share it with others by sending them the link or posting it on your Twitter, LinkedIn, or Facebook. Also, don't forget to subscribe, so you'll get emails when new content is posted. Thanks!