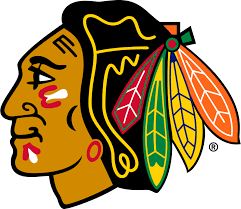 It's been quite a couple of weeks for news.  The Pope quit. The Dow hit a record high. Argo won Best Picture. The Chicago Blackhawks set the record for the all-time consecutive winning streak in professional hockey. And the U.S. government decided to sequester funds in order to balance the budget.
What does all this mean for healthcare facility design and construction?  As I'm sure you'll agree, only the Dow and sequestration are relevant.
If it stands, sequestration's 2% across the board cuts will affect Medicare payments to hospitals. Which means healthcare leaders will probably keep the reigns tight on capital spending -- maybe even putting a hold on projects in the works. It will also affect any federal dollars that may be allocated to healthcare design research or the Military Health System's ability to engage in new projects.
(Here's my idea of how to solve the budget problem -- just SEQUESTER all the GOP and Democratic leaders in a room and do not feed them, nor give them liquor, or allow them to go to the bathroom until they come to a reasonable solution. Play rap music at high decibel levels during breaks in the conversation.  President Obama, it's time to play hardball.)
But the Dow's recent climb is a good signal for the economy, and is surely helping the investment portfolios of healthcare organizations and the few foundations that fund healthcare design research. Maybe that will free up some dollars to spend on much-needed projects.
But as always, we'll just have to see how it plays out.  And keep on doing what we're doing in the meantime.
P.S.  Please do me a favor -- if you liked this post and like this blog, please share it with others by sending them the link or posting it on your Twitter, LinkedIn, or Facebook. Also, don't forget to subscribe, so you'll get emails when new content is posted.  Thanks!