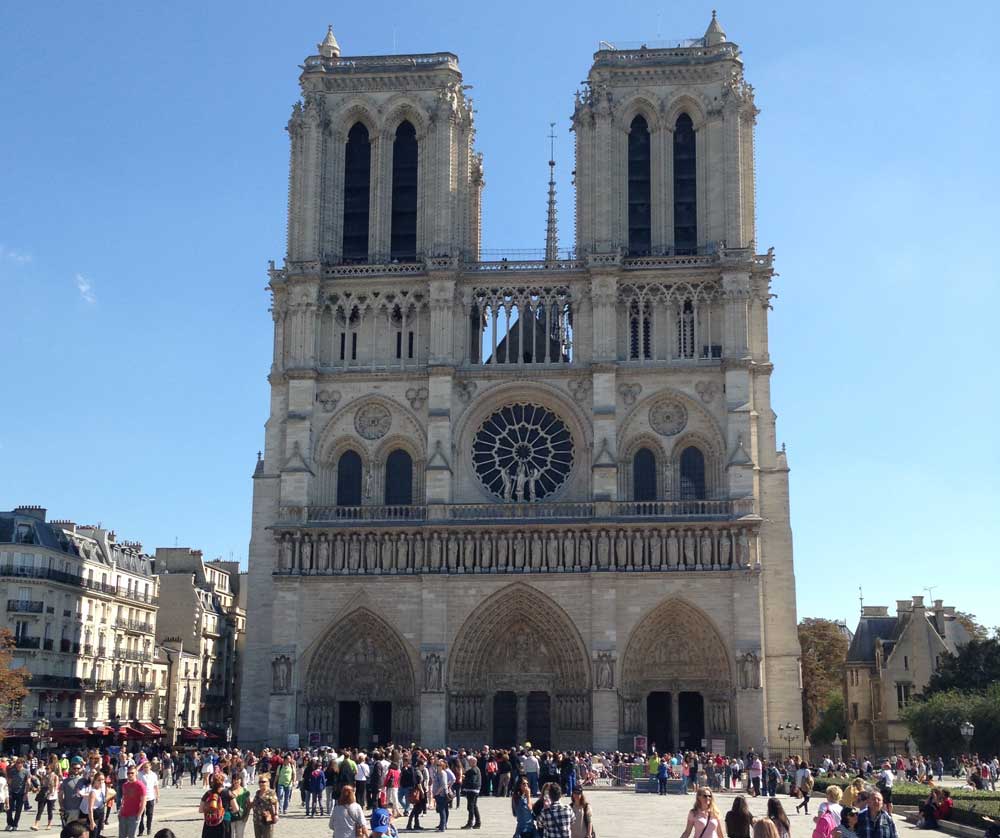 In case you missed it, Tiger Woods won the Masters golf tournament this past week. The magnificent Notre Dame Cathedral in Paris went up in flames. And the U.S. Justice Department finally released the Mueller Report for all to see -- sort of.
But none of this affects healthcare design and construction. How and where people get their healthcare and the places they will live as they age are being affected by all sorts of converging thoughts, ideas, and initiatives.
Here's a list of some interesting stuff I shared on LinkedIn and Twitter in the past few weeks that you may not have seen:
Hospital Construction Survey
The 2019 survey by ASHE's Health Facilities Management magazine asked questions about compliance issues for the first time ever. What they found won't surprise you.
Good news is that the volume of hospital construction and construction budgets are up from previous years. More>>>
Social Design
An interesting concept put forth by two of Gensler's Health & Wellness leaders. But is the idea of designers working with clients to "understand the social aspects of how they want to connect with their patients to enhance the human experience" new?
Perhaps not, but what might be new is that healthcare providers may be ready to embrace this. Check it out>>>
Singapore's New Garden Airport
Talk about biophillic design! The new Jewel Changi airport designed by Safdie Architects, PWP Landscape Architecture, Atelier 10, WET, Burohappold, and ICN International Features a six-acre indoor forest.
It also has walking trails and the world's tallest indoor waterfall. There are lots of lessons healthcare can learn from the aviation industry. Is this one of them? More>>>
Alexa Adds New Healthcare Skills
Hard to believe that the little cylindrical thing on my kitchen counter is now HIPAA compliant. But yes, at some point she will be able to help book a medical appointment, get hospital post-discharge instructions, check the status of a prescription delivery, and more.
Healthcare at home just took a big step. What This Means>>>
Design To Support Infection Control and Prevention
While the jury's still out on whether design interventions actually reduce infections, SmithGroup shares ideas generated by a design competition in Boston. Focusing on design interventions that influence human behavior, the firm ended up collaborating with six other competitors to create a prototype for an ideal patient room. Check it out>>>
Healthcare Investing in Affordable Housing
Why are healthcare companies like Kaiser Permanente investing $200 million in low-interest loans for affordable housing nationwide?  Because it's good public relations? Or is it because for people to be healthy, they need homes?
It's both. More>>>
Technology's Impact on Healthcare Design
In a post is adapted from a presentation delivered at the Wall St. Journal Tech Health conference earlier this year NBBJ's Joan Saba describes six ways technology is changing healthcare design. Among other things, she cautions that we need to balance technology with the human experience of healthcare. Check it out>>>
Senior Living at Sea
Senior living at sea is not for everyone. But a cruise ship retrofitted with 630 living units available for purchase is set to launch in 2020. There's also a possibility that some of those "nautical condos" may be owned by senior living providers. More>>>
Don't Call 'Em Granny Pods
Dr. Bill Thomas believes small houses don't have to be socially isolating for seniors.  He sees his Minka homes being in cluster communities, small villages, and on space adjacent to existing developments. It could be a great solution for the middle- and lower-income market. Check it out>>>
P.S. Please do me a favor -- if you liked this post and like this blog, please share it with others by sending them the link or posting it on your Twitter, LinkedIn, or Facebook. Also, don't forget to subscribe, so you'll get emails when new content is posted. Thanks!