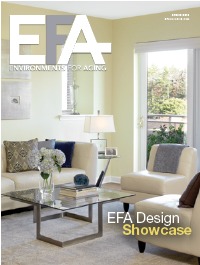 While I was on vacation the last two weeks, my inbox was flooded with emails about stuff related to senior living design.
One of them was the digital edition of Environments for Aging's Design Showcase issue, which is something I look forward to getting every March.
This year's issue is particularly good.
The juried design showcase features some of the best senior living projects built in the last year or so. Though planning and design of most projects probably began more than five years ago, it still offers a good overview of the current senior living design trends and models.
Senior Living Design Winners
The top award winner is Brickstone by St. John's, an active adult independent living community in Brighton, N.Y. Designed by SWBR Architects, the community is connected to Brighton through walkable neighborhoods in new urbanism fashion.
There are lots of other cool things, but you should read the feature article and project description and look at the photos to really understand how St. John's is trying to "move from the paradigm of aging in place by engaging in the community."
Avanti Senior Living at Towne Lake in Cypress, Tex., also received recognition from the jurors. Designed by PRDG, this upscale boutique community offers seniors "concierge-style living" in sophisticated style. It looks and acts more like a hotel in the project photos, which is maybe the point.
Editor-In-Chief Kristin Zeit's wrap up article of the judging offers a nice perspective on what caught the jury's eye.
Citing strong interiors overall in this year's entrants, jurors seemed pleased with the move toward more contemporary, transitional designs. But some felt the design aesthetic wasn't fully executed in many of the projects -- particularly in the resident rooms. And I agree with them that there's no reason to have long, double-barreled corridors anymore.
Don't Just Look at the Pictures
There are some terrific feature articles in the issue as well. I particularly enjoyed the one on Abe's Garden, an innovative model for memory care that promotes engagement and independence. Where dementia residents aren't locked away.
Also interesting is the piece by Oz Architecture's Jami Mohlenkamp on making the connection between residents and family members/visitors. This hits home with me because my parents are currently living in a very nice senior living community in Central Illinois that has very few spaces that accommodate extended family gathering and visits -- which is the thing I miss the most.
Mohlenkamp states that "offering amenities that foster opportunities for more and extended social interaction should be especially important to operators." And he makes the point that it's like capturing the "same feeling of being on a family vacation by creating a place where visitors can relax, get away, and connect with their loved ones."
Now that's a concept. If the place my parents lived in offered that, all 15 of us could still visit them for Christmas.
Want More?
Check out these articles:
"Top Trends Influencing Senior Living Design," my post about J+J Flooring Group's Senior Living Design Symposium, August 14, 2015.
"New Living Designs for Dementia Patients," article in Modern Healthcare, March 21, 2016 (may require registration or a subscription to view).
"10 Senior Living Design Trends to Watch in 2016," from StudioSIX5. In McKnight's Senior Living, January 10, 2016.
P.S.  Please do me a favor -- if you liked this post and like this blog, please share it with others by sending them the link and/or post it on your Twitter, LinkedIn, or Facebook, etc.  Also, don't forget to subscribe, so you'll get emails when new content is posted.  Thanks!