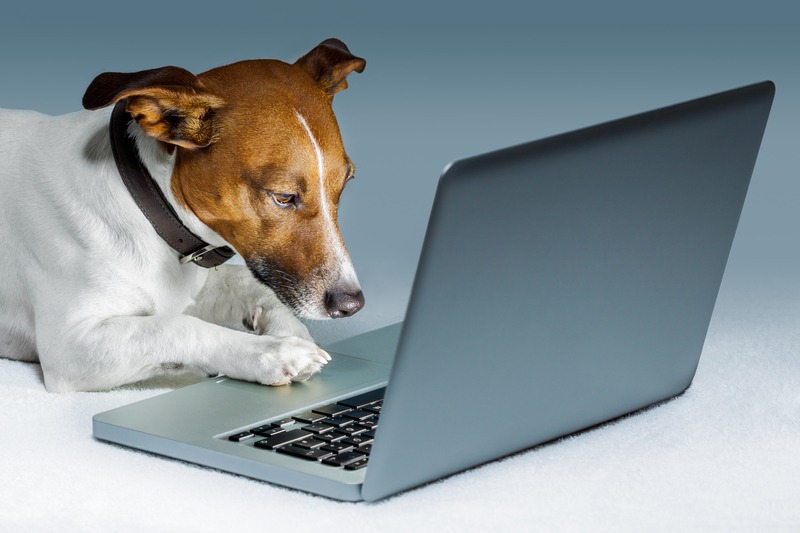 Why aren't there more people blogging about healthcare design?
I first asked this question two years ago.  And, besides the editors and contributors at Healthcare Design, a few architecture and design firms, and handful of product manufacturers, there still aren't that many people blogging about healthcare design.
Maybe it's because they don't know where to start. At least that's what one of my readers told me.
I'm a keen follower of your blog and connected to you via LinkedIn. I believe you've been blogging for over five years, which is so great.  For a long time I've been wanting to write about healthcare design but as you know, starting is the hardest part. I'd really appreciate if you could share with me some tips or advice on the best way to get started with a blog.
Well, my loyal reader, starting a blog is easy. Keeping it going is the hard part. But if you don't know where to start, here are a few tips:
1. Decide which blogging platform you're going to use
Many companies have blogs on their websites, but if you don't have a website, there are free blogging platforms available, such as Blogger or Tumblr.  It's also super easy to create a self-hosted website with a blog using WordPress or Square Space.
Some people also use LinkedIn's publishing platform as their blog. Many use it in addition to their blog -- putting the same content on their website and LinkedIn.
2. Decide who you are going to write for -- and what
A business blog should be targeted to the people who might buy your products or services. Come up with five topic areas you're interested in that are relevant to these people. Make them the categories for your blog post archive and use them to guide your writing.
You also might want to develop an "Editorial Calendar" of ideas for posts to use so you're not scrambling every week. Here's some ideas from Social Media Examiner on how to manage your blog editorial calendar.
Personally, I don't use an editorial calendar -- I'm better at just coming up with different ideas each week.
3. Find your voice
The biggest issue I have with the blogs I read written by healthcare architecture and design firms is that they are too corporate.  They don't have any personality.
Nobody wants to follow a blog that reads like a marketing brochure or an academic paper. We want opinions and controversy. We want to be challenged.
Early on, when I was writing this blog, I got a comment from a reader who thought I was being biased about health reform. He expected me to present both sides of the story.
I had to explain to him that I wasn't writing as a journalist, but rather as a blogger sharing my own observations and opinions.
4. Be consistent
There's nothing worse than going to a blog and seeing that the last post was published six months ago. And while you don't have to post every day, commit to posting at least once a week.
Also, don't feel bad if you miss a week when you go on vacation or take a break for holidays.  Either schedule "encore" posts while you're gone, tell your readers you're taking a break, or just skip it. Your readers won't mind, as long as you get back at it.
5. Keep it short
There are differing views on this, but I think blog posts should be 500-700 words. Period.  I mean, seriously, do we really have the desire or time to read and digest any more than that every week from the same person?
Even more important, draw your reader in with a compelling first sentence/paragraph.  Paragraphs should be no more than 2-3 sentences.
Before you post, write a headline that will get your reader's attention.  Ask a question or make a point that gets them thinking.
6. Promote, promote, promote
Writing the blog is only 20% of the work.  The rest is letting people know about it. Every time you publish a post, share it on your social media networks -- multiple times.
If you're a member of any LinkedIn groups, share it there as well.  You can pick and choose which groups you share with, so only do this with those who will find the topic relevant.
My blog has a subscriber feature, so those who subscribe get an email every time I publish a new post. My website designer used Mail Chimp to set this up. If you don't have a subscriber feature, you can simply send the link in an email to contacts in your address book.
Here's another idea. Whenever anyone connects with me on LinkedIn, I send them a message asking them to follow my blog and subscribe.
Finally, make sure you promote your blog in your email signature.
What are you waiting for?  Stop dogging it and start blogging about healthcare design.
P.S.  Please do me a favor -- if you liked this post and like this blog, please share it with others by sending them the link and/or post it on your Twitter, LinkedIn, or Facebook, etc.  Also, don't forget to subscribe, so you'll get emails when new content is posted.  Thanks!