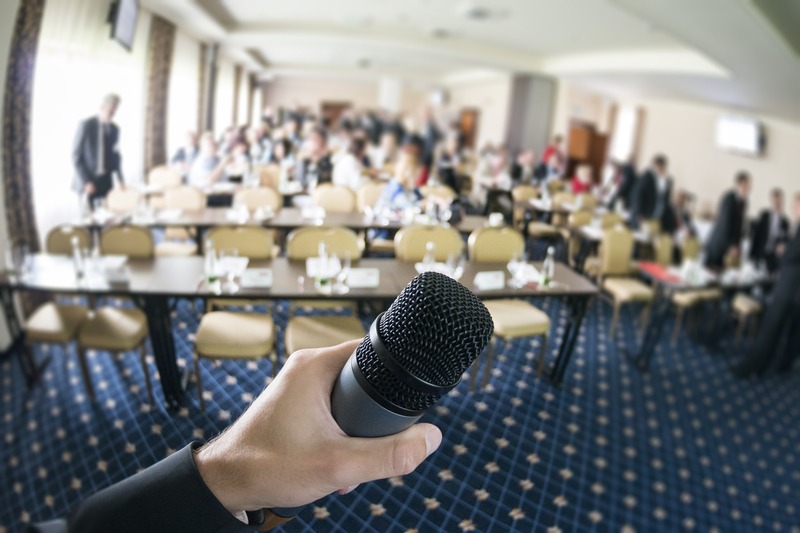 So you have a blog, but nobody's reading it except your mother and a few colleagues at the office.  People in your industry must not be interested in what you have to say. Should you give up?
No. And here's why.
Recently, I persuaded a couple employees at one of my clients to start a Tumblr blog about the work that they do for the company.  The company president already had a moderately successful business blog, but the idea for this one was to share some of these employees' unique experiences and help bring a human element to the product they produce.
Their voice was warm, funny, and entertaining.  They included great pictures and had great stories to tell.
They published three posts and then began to doubt that what they were writing about had any appeal because they only had a few followers. They started debating about whether to change the subject matter to appeal to a different group of people. They got distracted by other things and stopped writing.
Sound familiar? Here are 3 tips for creating a successful blog and building followers:
1. Be very clear on who you're writing for
A business blog should be targeted to the people who purchase your products or services. Period. Find your voice, focus on a few topics of interest, and stick to 'em.
2. Don't give up  
Consistently writing great content is the heart and soul of a good blog. And while many people may be looking for more practical advice in a business blog, there's nothing wrong with sharing great stories -- particularly if your company has multiple blogs or bloggers.
Also, you don't have to post every day.  But do post fairly regularly -- every week, every two weeks, every month. Whatever works best in your schedule.
3. Promote, promote, and then promote some more
Writing and posting great content is only 20% of the work for a successful blog.  The rest is promotion.
Share links to each post on social media platforms (multiple times) with compelling statements that prompt people to read the post. Send email notices of new posts to colleagues, encouraging them to follow or subscribe.
Every time someone invites you to connect on LinkedIn, after you've connected with that person, send him/her a message with a link to your blog and ask them to subscribe or follow. For that matter, ask anyone who you exchange an email with to subscribe or follow your blog.
Final Thoughts
Building a blog audience takes time and effort. Most successful bloggers have been working at it awhile. So, don't expect overnight success.
If you build it, they will come, but you have to help get them there.
P.S.  Please do me a favor -- if you liked this post and like this blog, please share it with others by sending them the link and/or post it on your Twitter, LinkedIn, or Facebook, etc.  Also, don't forget to subscribe, so you'll get emails when new content is posted.  Thanks!