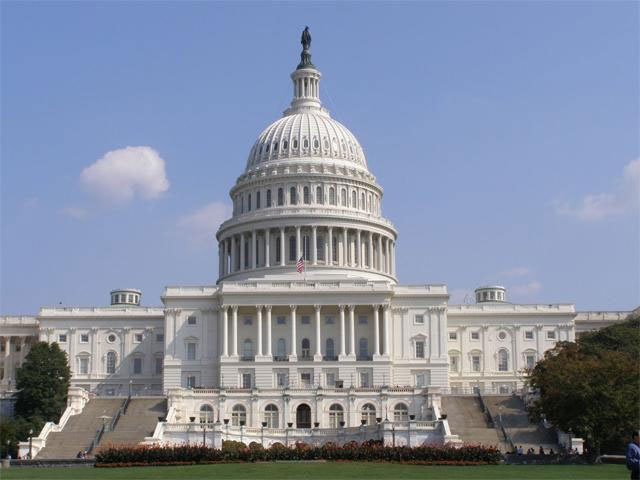 Unless you've been living on a desert island, you're probably aware that the U.S. government is open again a debt default has been delayed. Although GOP leaders tried again (and will probably keep trying), defunding or delaying Obamacare didn't happen.
A few weeks ago I polled you to find out how you thought defunding or delaying Obamacare would affect healthcare facility design and construction.  More than half who answered the poll (57%) felt that capital improvements to facilities would stall, due to uncertainty.
But 42% said there would be no change, and that capital improvements to facilities would proceed as planned.  This little straw poll is hardly scientific, but it sort of confirms what other more rigorous surveys, like the HFM/ASHE 2013 Construction Survey, have reported -- the industry is cautiously moving forward with new projects.
On another related issue, I came across a recent blog post by Ashish K. Jha, M.D., M.P.H., a professor at the Harvard School of Public Health and Harvard Medical School, scolding healthcare organizations for spending money to make their hospitals "fancy" instead of improving safety.
"How did we end up with a system where hospitals make big investments in nail salons and flat screen TVs but little on making care safer?" he writes, arguing that the "fanciest facilities have become the 'must have' in any insurance network" to keep beds full and bring in revenue for the hospital.
And I can't disagree with Dr. Jha that there should be just as many government incentives to create safe hospitals as there are to create ones that provide a good patient experience. But I'm not sure hospitals in America are trading one for another.
Currently, there are more than 3,700 hospitals in the U.S. participating in the government's Partnership for Patients campaign, whose goal is to reduce hospital acquired conditions by 40% and unplanned readmissions by 20% by the end of 2013. Even though this is a government-funded initiative, each and every one of these hospitals is contributing its own resources to meet these goals. Many are making significant progress, too.
Research has shown that designing facilities that enhance both patient and staff experiences can impact the quality of care. In healthcare, we've always known that design is not just about making things look pretty -- or fancy for that matter.
P.S.  Please do me a favor -- if you liked this post and like this blog, please share it with others by sending them the link and/or post it on your Twitter, LinkedIn, or Facebook, etc.  Also, don't forget to subscribe, so you'll get emails when new content is posted.  Thanks!