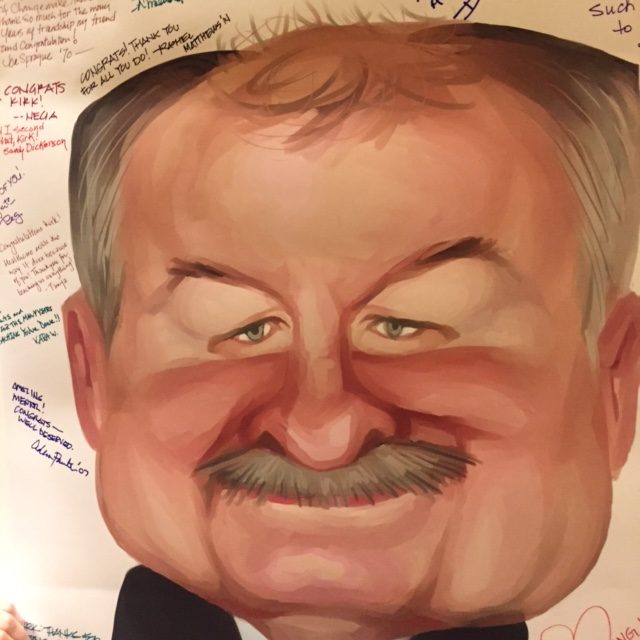 Many of you may remember Kirk Hamilton as a founder and principal of WHR Architects. Or know him as the co-editor of the HERD Journal. As a professor at Texas A&M Unversity.
Maybe you've heard him speak. Or read one of his many articles or books.
Perhaps you recall Kirk as president of the AIA's Academy of Architecture for Health, a member of The Center for Health Design's (CHD) board of directors, or one of the founders of the American College of Healthcare Architects.
The list goes on.
But the best way to describe this healthcare architect with many hats these days is "scholar."

Dictionary.com defines scholar as:
a learned or erudite person, especially one who has profound knowledge of a particular subject.
a student, pupil.
a student who has been awarded a scholarship.
I first met Kirk in 1989 at an Advisory Council meeting at the conclusion of the Second Annual Healthcare Design Symposium in San Francisco, Calif. We were being asked to provide feedback on every aspect of the event.
When it was his turn to talk about his experience, Kirk launched into a detailed, hilarious description of the less than satisfying vegetarian sandwich he'd been offered for lunch. We all laughed, but left thinking, "Who is this guy?"
Kirk later became a member of CHD's board of directors and served for two decades.  Which is how I got to know him.
I'm not sure how many people know this, but Kirk came up with the idea for CHD's EDAC program. H was also one of the co-authors of the Fable Hospital 2.0 article that made the business case for better buildings. And he has been instrumental in defining and championing the evidence-based design (EBD) process.
What Kirk Hamilton is Doing Now
I caught up recently with Kirk by telephone and then saw him last month at the Healthcare Design Expo & Conference in Houston, where he was honored as a Changemaker Award winner with co-HERD editor Jaynelle Stichler.
Kirk recently turned over the reins as Director of The Center for Health Systems & Design at Texas A&M University to Ray Pentacost and is focused on teaching, working on HERD, and completing his dissertation for his Ph.D. from Arizona State University's College of Nursing and Health Innovation.
All this work has kept Kirk out of the limelight. He told me that he goes to fewer national events and doesn't speak as often. But as far as I can tell, he's still as committed as ever to advancing the profession of healthcare design.
And will be for a long time.
Want to Know More About Kirk Hamilton?
Check out this interview with Kirk, "Assessing the Current and Future State of Healthcare Design," HFM Magzine, July 2016.
P.S.  Please do me a favor -- if you liked this post and like this blog, please share it with others by sending them the link and/or post it on your Twitter, LinkedIn, or Facebook, etc.  Also, don't forget to subscribe so you'll get emails when new content is posted.  Thanks!