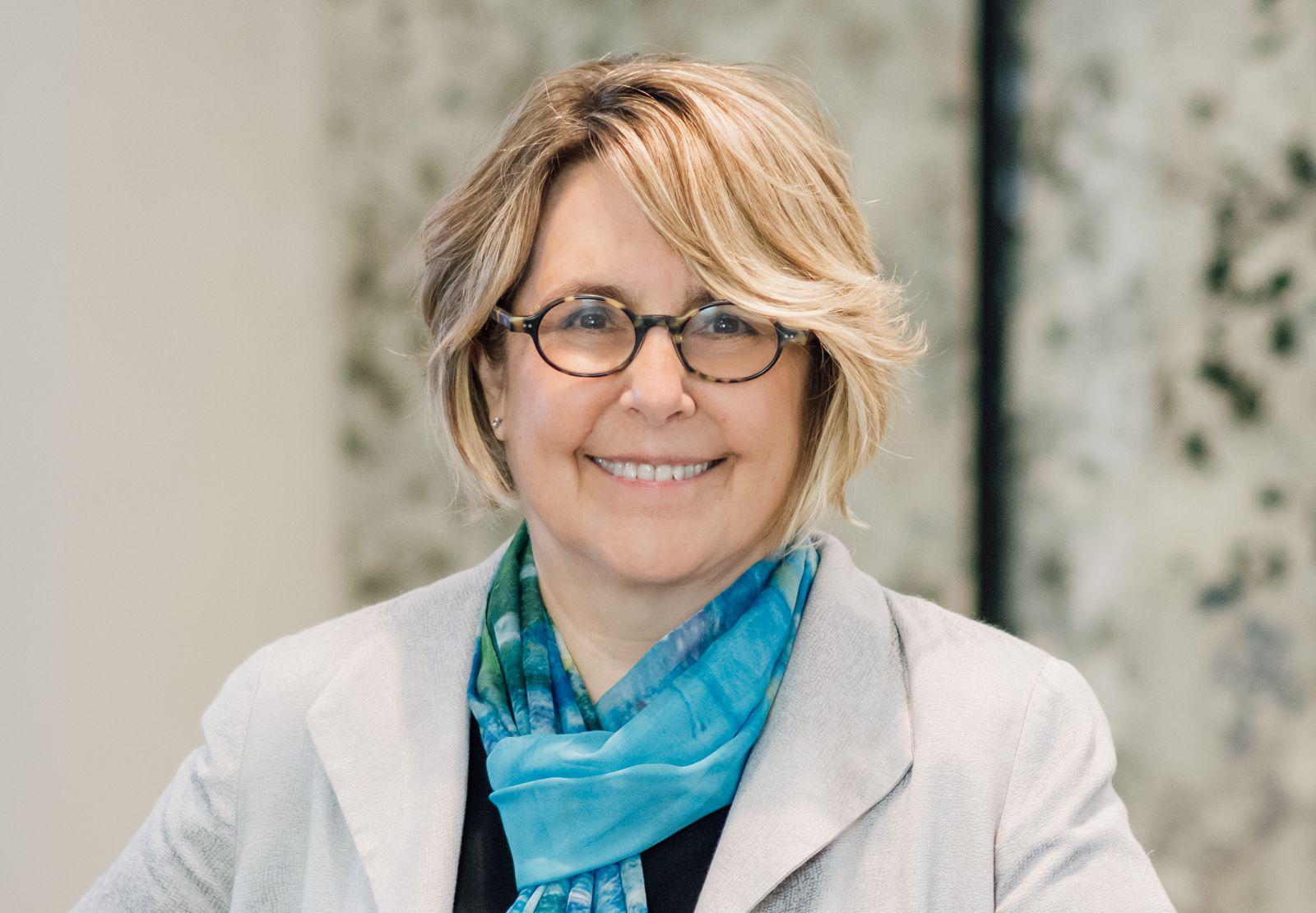 Like many of the people I know in this industry, I first met Robin Guenther at the Healthcare Design Symposium in the 1990s.
She had just started doing talks about sustainable design for healthcare and was a rising star in the field. After The Center for Health Design (CHD) gave her the Changemaker Award in 2005, she joined the CHD board of directors, which is how I got to know her better.
I caught up with Robin by Zoom last December when she was holed up in her country house in upstate New York. Just like you and me, her personal and work life in 2020 had been altered by the pandemic, but even more so because she'd had to deal with a health issue that began in December 2019.
Learning Experience
She's better now, but being in the hospital for 12 days early in 2020 was a real learning experience for her as a healthcare architect, particularly when it comes to inpatient unit design.
"We design [current] inpatient units for a different era of medicine and surgery," she says, explaining that it was a time when patients were sicker and in bed all the time.
But now, even after intensive surgery, all the science suggests that the quickest way to get patients out of the hospital is to get them out of bed as soon as possible. "So you have inpatient units where everyone is walking the floor, dodging the linen carts and service elements in the hallway," says Robin, wondering if an internal service corridor might be a better solution.
"We haven't designed inpatient units for mobility," she tells me. Robin sees this as a huge opportunity for hospital planning and design, as well as integrating more experiential elements into the patient room.
Taking Care of Staff
She's also happy that the industry seems to be waking up to the importance of the staff workplace and giving people who work hospital inpatient units some of the perks found in corporate workplaces -- things like nice break rooms and access to outdoor spaces and natural light.
"The staff really likes those outdoor terraces we did at Lucile Packard Children's Hospital," Robin says, explaining that it's been particularly useful during the pandemic, because all the nurses want to do is go somewhere, take their masks and shields off, and breathe fresh air. "I will never design another hospital without an outdoor space," she states.
Robin's Backstory
Robin grew up in the Detroit area and studied architecture at the University of Michigan and then went to graduate school at the Architectural Association in London. This was during the first energy crisis in the early 1970s, so her focus was sustainability.
"But when I got back to the states in 1979, nobody cared about sustainability any more," she says. Robin moved to New York, checked into the Barbizon Hotel for Women and started looking for a job.
Norman Rosenfeld hired her. His firm did hospitals and Robin got hooked on healthcare design. "It was an area of design that had so much potential, but had antiquated models" she says. "You could think through the design problem with fresh eyes and deliver a unique solution."
She wanted to innovate by pushing clients to use different materials, but Norman was reluctant. So Robin left the firm and started her own practice with colleague John Petrarca.
Rising Sustainability Star
For the next 10-12 years, Robin had her head down just doing design work. It was only after she developed a controversial position on PVC that her sustainability star began to rise.
"That was my road to re-connecting with sustainability," Robin says. "And it was the beginning of LEED." She went on to help produce the "Green Guide for Health Care" and served on the LEED for Healthcare Committee.
Robin credits Patrick Dollard at the Center for Discovery for getting her involved in the work of Health Care Without Harm, where she serves as a senior advisor. She sold her firm to Perkins&Will in 2007 and continued her work in sustainability as a principal at this global firm.
Recent Accomplishments
She's done so much in her career, but some of Robin's more recent accomplishments are:
Leading the Mazzetti-Perkins&Will team's winning entry for the Kaiser Permanente Small Hospital Big Idea Competition in 2011
Being included on Fast Company's list of the "100 most creative people in business" in 2012
Co-authoring a second edition of Sustainable Healthcare Architecture with colleague Gail Vittori that was published in 2013
Developing a healthcare resiliency guide and toolkit for the U.S. Department of Health and Human Services in 2013-14
Giving a kick-ass TEDMED talk in 2014 on "Why Hospitals Are Making Us Sick"
Leading the design team for the new Lucile Packard Children's Hospital, which opened in 2017
What Robin is Doing Now
Robin has transitioned to a part-time position at Perkins&Will, chairing the firm's Health Practice Council. She's also focused on practice organization/building.
"It's a different role for me, but I like it," Robin says, adding "I think we all have a responsibility to continue to re-invent ourselves. It opens up space for other people to do the job you used to have."
She's still leading projects, but they are smaller, shorter-term projects. Robin is also considering writing a book on materiality and has been digging into Perkins&Will's archives to find out more about the firm's healthcare design legacy that started with E. Todd Wheeler.
As Robin looks to her own retirement from practice in the next five years, she's struck by the fact that three of the questions Todd posed in his 1972 retirement speech could be the same as hers some 50 years later:
Can the hospital be more humane?
How do we find the balance between technology and humanity?
Can hospitals be regenerative -- giving back more ecologically than they consume?
Finally, Some Advice
Her advice for architecture students or young design professionals who want to get into healthcare?
"People have to follow their heart and energy," she says. "They have to think about what matters to them, what their values are. Because practicing architecture is not going to make you wealthy. It's a tough profession so you have to love it."
Postscript
Robin passed away May 6, 2023 after a long battle with ovarian cancer. Those of us who knew her will miss her; and the healthcare industry has truly lost a giant in the field. Check out this obituary the New York Times wrote about her.
P.S. Please do me a favor -- if you liked this post and like this blog, please share it with others by sending them the link or posting it on your Twitter, LinkedIn, or Facebook. Also, don't forget to subscribe, so you'll get emails when new content is posted. Thanks!