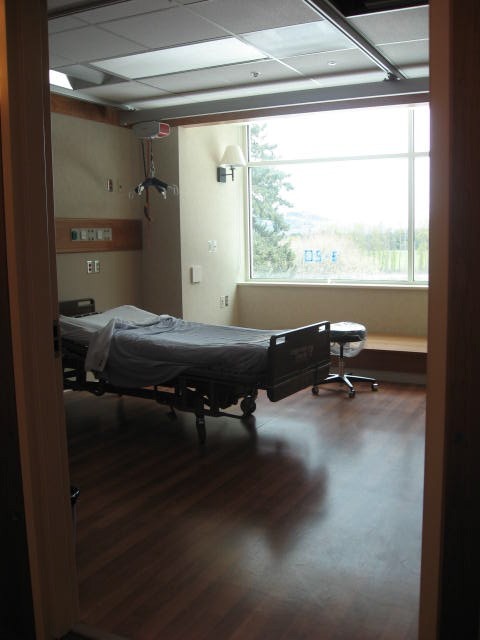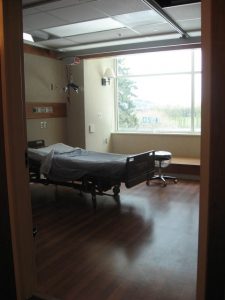 Recently, I stumbled across really good white paper by Terry Thurston and Gary Vance at BSA LifeStructures on how the design of the patient room and related areas can improve satisfaction and outcomes.
Beginning with a brief overview of the evidence-based design process, the authors take us through an exploration of the relationship between the HCAHPS survey questions and the built environment.  They correctly identify the 8 questions that could be influenced by the built environment, breaking them down into hospital environment questions and care composite questions about interactions between caregivers and patients.
The impact of the built environment on those questions, along with design considerations and recommendations are thoughtfully analyzed and presented in an easy to digest graphic format.  For example, the built environment's impact on caregiver interaction -- the "engaged employee" can be supported by 1) adequate caregiver space at the bedside, 2) off-stage collaboration areas to facilitate manager rounding and team communication, and 3) caregiver support spaces.
In a similar manner, Thurston and Vance also explore the built environment's impact on patient falls and infections, presenting ideas for improvement.
Finally, the authors present an "HCAHPS Improvement Grid" -- a tool to use to make evidence-based design decisions by evaluating risk, costs, and impact of proposed design interventions.
One thing that's missing from this excellent paper is a connection to the research that supports the link between the design of the built environment and outcomes related to the HCHAPS questions.  But that's probably "a horse of a different color" that maybe belongs in a paper by itself.
The free paper, which was published in August, can be downloaded from BSA's blog page.
P.S. Please do me a favor -- if you liked this post and like this blog, please share it with others by sending them the link or posting it on your Twitter, LinkedIn, or Facebook. Also, don't forget to subscribe, so you'll get emails when new content is posted. Thanks!