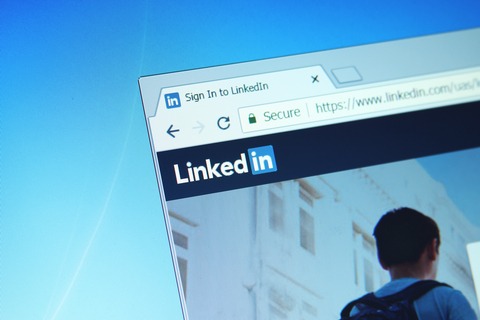 I haven't written a post about marketing in a while, so here goes.
Earlier this year, I heard Aaron Estabrook, Director of Digital Marketing at OFS, speak to a group of young healthcare designers about cultivating their personal brand on LinkedIn.
He explained that there's been a shift from the company to the individual on LinkedIn. And that companies are embracing this because the bigger and brighter your star gets, the better the team or company does.
I couldn't agree more.
Low Priority
Not surprisingly, these designers felt that posting things on LinkedIn was a very low priority. Some thought that LinkedIn was just for job-seekers. They didn't have time for social media.
But unlike other social media platforms, LinkedIn has never been a place where people go just to be entertained or distracted. LinkedIn is a community where you can find information -- about colleagues, clients, potential clients, industry trends, how to do your job better, and so much more.
It's a place where your peers are sharing interesting stuff every day. By having a consistent presence on LinkedIn, these individuals are cultivating their personal brand.
All it Takes is 15 Minutes a Day
And it doesn't take a lot of time. On average, I spend less than 15 minutes a day on LinkedIn.
But I do spend more time finding and consuming the content I share on LinkedIn. You don't have to, though. Here are three things to do to start cultivating your personal brand on LinkedIn:
Build or update your profile (check out these 7 important things to do). This is critical so people can find out who you are and what makes you tick.
Look at your feed every day. Like, comment on, and/or share others' posts.
At least once a week, share original content you come across that you find interesting. These could be articles, blog posts, videos, photos, reports, etc. Always make a comment on why you're sharing content. What about it resonates (or doesn't resonate) with you? What questions do you have about it? Tag people or companies in your posts to engage them in the conversation.
Be Yourself
Most important in all of this is to let your personality shine through. If you're funny, be funny. If you're passionate about what you do, be passionate. If you're curious, be curious. Just don't be boring.
There's a lot more I could say about the types of content to share (people love photos and videos), but I'll save that for another post.
For more information on why/how to create a personal brand, check out this article.
P.S. Please do me a favor -- if you liked this post and like this blog, please share it with others by sending them the link or posting it on your Twitter, LinkedIn, or Facebook. Also, don't forget to subscribe, so you'll get emails when new content is posted. Thanks!