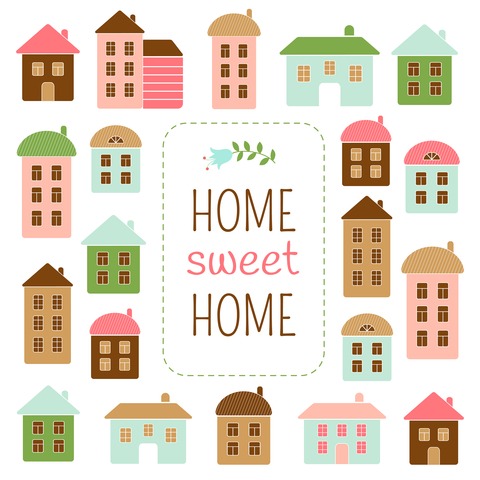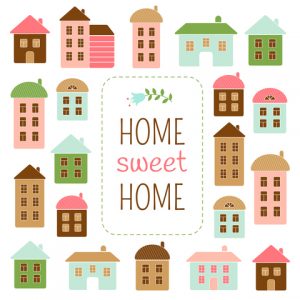 When asked, most adults age 45 and over say they want to stay in their own home as long as possible.  Or at least stay in their local community.
And yet, many end up moving into senior living communities in their 70s and 80s because their health declines,  they can't afford in-home help, and their children or other relatives who can help don't live nearby.
Having downsized my own parents in the past 6 years from a large lake house, to a spacious condo on a golf course, to a two-bedroom apartment in a senior living community at the edge of town in Central Illinois, I know how hard it is to make decisions about what you take and what you leave. And how hard it is to go through the process of moving and setting up a new residence.
Most people don't hire design professionals do help them do this. But they should.
That's what Drina Nicola thinks. A licensed architect and interior designer who spent the past 15 years working for large firms and owners designing healthcare facilities and senior living residences, Drina recently started a new business in Evanston, IL, to help people with the transitions of aging and design for longevity.
I love this idea.  It's perfect for design professionals who are tired of the corporate grind and want to connect with and help people in their communities. Drina has broken what she offers down into four categories:
Designing interiors for accessibility and aesthetics
Opti-sizing for quality of life
Organizing moves to make it easier on everyone
Consulting for the planning, design, and interior architecture of senior living facilities
So, not only can Drina remodel, reconfigure, and modify existing rooms, she can also do space planning for a future dwelling and help identify what to keep and what to replace, discard, or pass along. Decorate and accessorize a new home -- whether it be the spacious condo in town or the two-bedroom apartment in a retirement community.
My dad did hire an interior designer to help him with his two moves.  But, she wasn't a senior living design expert. As a result, he and my mom moved into a condo that wasn't really designed to maximize their safety, accessibility, and mobility. It was a beautiful place, though.
"It's about choices," Drina said when I told her this story. "It doesn't have to cost any more or be any less beautiful."
She's right.  But how do we educate today's 45+ adults about this? AARP's Livable Communities initiative has all sorts of great information -- including a HomeFit guide. Many 45, 50- and 60-year old somethings I know don't necessarily want to associate with AARP, though.
But, they'd probably spend money renovating their home if they thought it would help them to live in it longer.
Not today's 70-, 80-, and 90-year old somethings, though. Many went through the Great Depression and don't want to spent their money on "unnecessary" things.
My husband's 92-year old uncle still lives in his house with a 1960s era bathtub shower and no grab bars. There's no way he'd renovate it. But stepping over the steep edge of the tub into the shower may cause him to lose his balance and fall, which could be a disaster for someone so old and frail.
Drina is doing all the right things to promote her business -- connecting with administrators at local senior living residences, realtors, and home care providers. She's also on the task force for "Age Friendly Evanston," a World Health Organization initiative to provide a system to educate, encourage, promote, and recognize improvements that will make the city more user friendly for residents of all ages. And she's about to launch a website.
Design for longevity makes sense to me, no matter where you are, or what your socio-economic status is.  Slowly, we will get there.
P.S.  Please do me a favor -- if you liked this post and like this blog, please share it with others by sending them the link and/or post it on your Twitter, LinkedIn, or Facebook, etc.  Also, don't forget to subscribe, so you'll get emails when new content is posted.  Thanks!