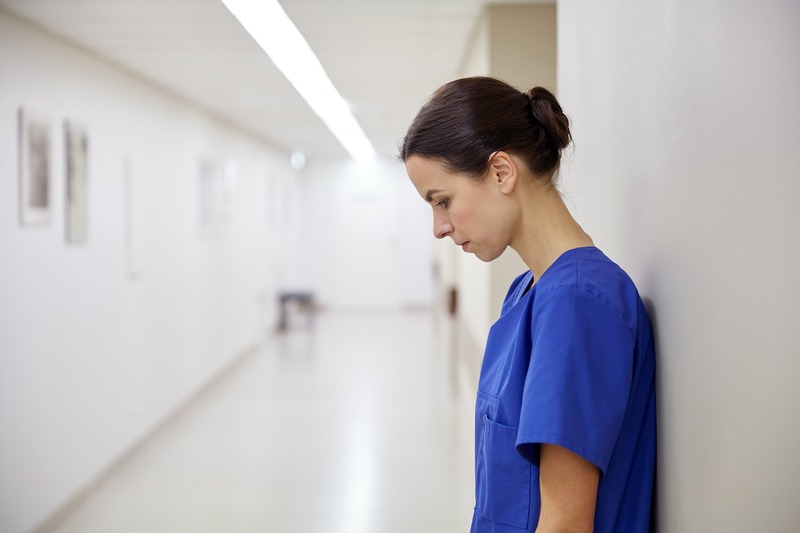 Most clinicians went into healthcare because they are intrinsically motivated to take on challenges and contribute something meaningful. They thrive on being able to find purpose and meaning in their work.
But many experience burnout due to depersonalization, emotional exhaustion, and a sense of low personal accomplishment. Clinician burnout is at an all-time high and the U.S. healthcare system is facing looming physician and nursing shortages in the next decade.
How can design help?
Join Tama Duffy Day, Health & Wellness Leader, Principal at Gensler, and I as we explore this question in an interactive session at the Healthcare Design Expo + Conference in New Orleans.  Our discussion, "For the Love of Purpose: How Can Design Help Prevent Clinician Burnout by Tapping Into Intrinsic Motivation?" is on Sunday, November 3 at 10:45 a.m.
Intrinsic vs. Extrinsic Motivation
Recent research from Gensler defines intrinsic motivation is "an innate human characteristic tied to curiosity, persistence, direction, a desire to learn, and an inner drive to take on challenges." Extrinsic motivation is "action carried out to earn a reward or avoid punishment."
Using insights from this research on what motivates people to work for not-for-profit employers, as well as other reports, we'll explore ways in which the design of the physical environment can not only support how clinicians work but also why.
Questions we'll be asking to spark discussion are:
What causes staff burnout?
Besides the opportunity to contribute something meaningful, what are other intrinsic motivators for people? How is this unique to healthcare?
What environmental factors contribute to staff burnout?
In what ways can the design of the physical environment support why people work, not just how they work?
How can healthcare employers reimagine themselves not as enforcers of productivity, but enablers of purpose? What can you do to make that happen?
We Want to Hear From You
While Tama and I might have some pretty good answers to these questions, we want to know what you think. So, take a break from sitting in a semi-dark room watching someone plow through a PowerPoint deck and come to our session prepared to share your thoughts and ideas.
If you're not attending HCD or the session is full before you can register for it, stay tuned for a recap blog post from me in November.
P.S. Please do me a favor -- if you liked this post and like this blog, please share it with others by sending them the link or posting it on your Twitter, LinkedIn, or Facebook. Also, don't forget to subscribe, so you'll get emails when new content is posted. Thanks!