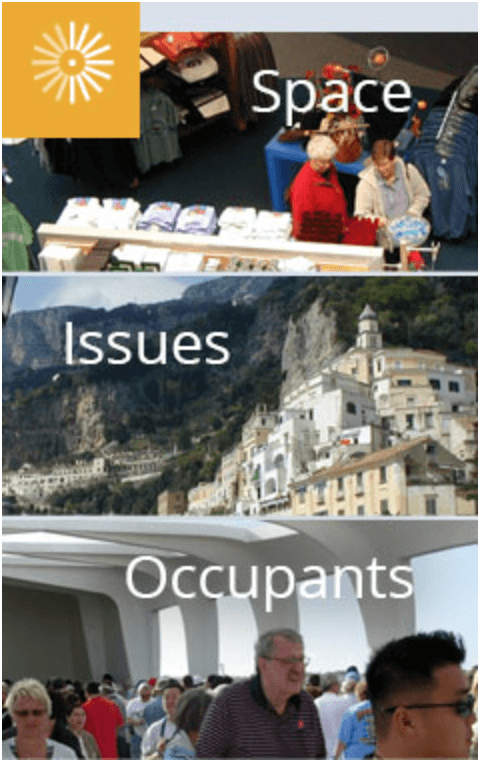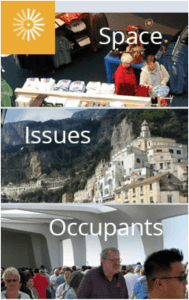 Have you heard that InformeDesign, the website with design research sources, content, and tools, has been relaunched?  I didn't know this, but I ran into one of its co-creators, Caren Martin, Ph.D., at Neocon last month -- and she gave me all the details.
Originally launched in January 2003, InformeDesign was a project that Martin and Denise Guerin, Ph.D., developed as faculty members at the University of Minnesota. At its core are more than 2,400 research summaries from peer-reviewed journals link design and human behavior in a variety of settings -- including healthcare.
Free to all, the website has been supported by grants from the American Society of Interior Designers, in-kind contributions from the University of Minnesota, as well as donations from the design community. The challenge has always been how to find the resources to sustain and grow InformeDesign.
Martin and Guerin have taken up this challenge.  They've licensed InformeDesign from the university, formed InformeDesign, LLC, and reskinned/reprogrammed the site. While I found the new site somewhat cumbersome to navigate (has a lot of drop-down menus), overall it's a big improvement over the old site.
They've also come up with some great ideas for expanding the site's resources and generating revenue by inviting anyone to publish content for modest fees (if accepted), including:
Research summaries of journal articles
Case studies, academic research reports, and whitepapers
Thesis or dissertation
Opinion pieces
Besides inviting people to submit, this site is different from The Center for Health Design's free Knowledge Repository in that it doesn't just focus on healthcare. Subscription-based Research Design Connections is another source for archived research articles and blog posts on a variety of design topics and settings.
It will be interesting to see if InformeDesign's business model works with the greater academic and design community. But I think it might.
Martin and Guerin are also reaching out to product manufacturers and design firms to continue to support the site through advertising and/or becoming a Cornerstone Partner or Champion.
Generating revenue is really the only way this terrific design research website can remain free and accessible to all. So, all of you with graduate degrees in a field related to design and human behavior, find that thesis or dissertation that's buried in your computer files and submit it to InformeDesign.  For just $20, you can finally publish it.
P.S.  Please do me a favor -- if you liked this post and like this blog, please share it with others by sending them the link and/or post it on your Twitter, LinkedIn, or Facebook, etc.  Also, don't forget to subscribe, so you'll get emails when new content is posted.  Thanks!