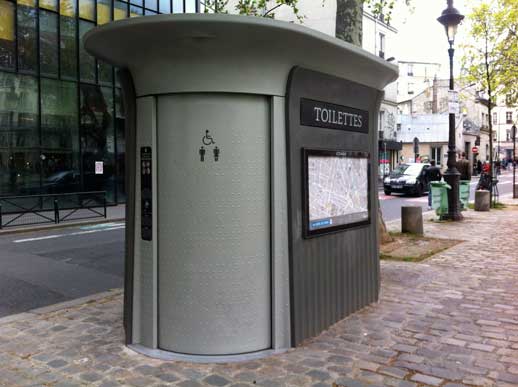 When I got the assignment from the editor at Healthcare Design (I'm a contributor to the magazine) to write a feature article for the December issue about the importance of infection control in healthcare spaces and how the design of the built environment supports it, I wasn't all that excited at first.
"You have a built-in lead with all that's happening with Ebola," she emailed me.
As I dug deeper into the topic, it became clear that this is going to be quite an interesting piece to write.
Designing for Ebola is about containing the spread of contagious diseases that patients have before they get to the hospital. Designing for infection control is about preventing the spread of germs among patients after they get to the hospital.
The two are very different and yet very similar. But the fact is that about 99,000 people die of hospital-acquired infections in the U.S. each year.  That's way more than those who are dying of Ebola worldwide.
So which should we be more concerned about? I get that people are scared of pandemics and right now are feeling like our hospital and government leaders don't have their act together. But that's mostly media hype.
If I was a product manufacturer, though, I'd be all over infection control and bio-safety. Because, although most germs are killed by a good cleaning, there are lots of opportunities for innovation.
The freestanding public toilette I used few months ago in Paris that's pictured above is perfect example.
As I waited anxiously in line that hot Sunday afternoon on a corner near the Eiffel Tower, I couldn't understand why, when people exited the toilette, the next person did not immediately step in. I mean, clearly, we all had to go. Finally, I asked the person in front of me what was going on.
"Well," she said, in perfect French-accented English. "It cleans itself after each use. If you step in too soon, you'll get a shower."
What a brilliant idea. And how about the notion of using these types of "pods" to treat Ebola patients in West Africa, whose healthcare facilities are far from adequate to prevent the spread of contagious diseases? (Watch this "60 Minutes" episode to see what I mean.) Of course, besides running water, the pods would have to be equipped with air-conditioning.
Just a thought. Look for my article on designing for infection control in the December issue of Healthcare Design.
P.S.  Please do me a favor -- if you liked this post and like this blog, please share it with others by sending them the link and/or post it on your Twitter, LinkedIn, or Facebook, etc.  Also, don't forget to subscribe, so you'll get emails when new content is posted.  Thanks!