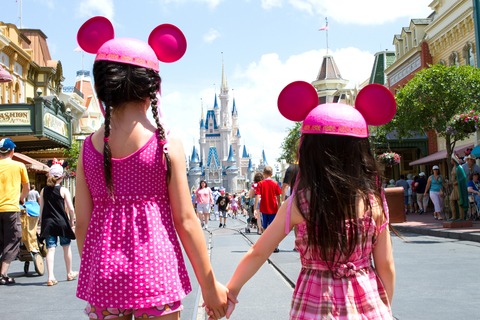 Last week, Robert A. Iger, Chairman and Chief Executive Officer of The Walt Disney Company announced a plan to dedicate more than $100 million in company resources to reinvent the patient and family experience in children's hospitals across the globe.
That's a lot of magic, folks.
The goal is to help children's hospitals create a more personalized and comforting patient and family experience. Using Disney products and services, of course.
Children's Hospitals as Theme Parks
I'm not sure what I think about this. It feels a little bit like turning hospitals into Disney-themed parks.
I have to admire the idea, though. It's a great way to expand the Disney brand to help kids who are coping with illness or medical treatments.
But does every child and parent want Disney-themed patient and hospital rooms? Do they want to be surrounded by holographic Disney-themed characters during their stay? Only watch Disney movies and television shows?
Maybe it's okay for short-stay patients and families. But could you imagine it over a longer period of time? Is it truly comforting?
The Power of Disney
Disney plans to use its "Imagineers" -- experts in theme park and family entertainment design to work with patient care experts to develop many different touchpoints and experiences. It also is providing Disney customer-experience training for doctors, nurses, and staff.
They seem pretty confident that their expertise can translate into healthcare. And why not? It's worked for the hospitality industry. Sort of.
Because hospitals aren't hotels.  And they aren't theme parks either.
Remember Celebration Health?
Theme-based children's hospitals are not new.
Early models used bold splashes of color and anything resembling an animal to distract patients. But the trend lately has been a more sophisticated integration of artwork, color, play elements, nature, etc.
Disney hospitals are not new, either.  Many of you will remember Florida Hospital Celebration Health, which was designed as a resort-style facility to serve residents in the Disney-planned community of Celebration Health, Fla.
I think the Imagineers were involved in that one, too.
The difference is that instead of building new hospitals, Disney plans to partner with existing children's hospitals to reinvent the patient and family experience through the design of the environment. Its first partner is Texas Children's Hospital.
You can bet they'll be leveraging the power of technology to bring Disney entertainment into the patient room.
Dreamers and Doers
Walt Disney supposedly once said, "If you can dream it, you can do it."
So I guess I'm glad that the Disney leaders are still dreaming -- and using whatever magic they have to improve the patient and family experience.
It will be interesting to watch if they succeed.
P.S. Please do me a favor -- if you liked this post and like this blog, please share it with others by sending them the link or posting it on your Twitter, LinkedIn, or Facebook. Also, don't forget to subscribe, so you'll get emails when new content is posted. Thanks!