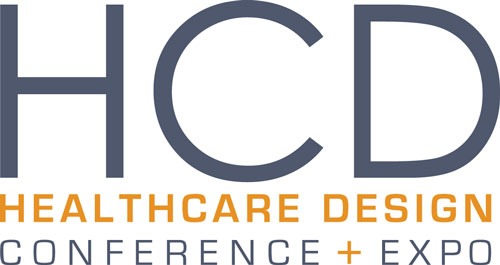 Many of you will be heading to the Healthcare Design Conference + Expo in New Orleans next weekend. Have you decided which educational sessions you're going to attend yet?
There are so many good ones -- not to mention all the networking events, awards presentations, tours, and exhibits. The days are always long and full.
So, if you're looking for some help deciding, here are my educational session recommendations for this year's conference:
Saturday
8 a.m. - 3 p.m.
W01 - Coaching Workshop: Practical Application of Evidence-based Design
Donna Deckard, BSN, MPS, EDAC, Director of Strategic Projects, The Center for Health Design
Kati Peditto, PhD, EDAC, WELL AP, Co-Director, Human Experience Lab, Perkins&Will
Margaret Calkins, Ph.D., EDAC, FGSA, Board Chair, IDEAS Institute
And a bunch more coaches
If you'd like to learn more about evidence-based design and use it in your practice or on your next project, this hands-on workshop is for you. Lots of knowledgeable folks in this one. But you need to register by Monday, October 30 on the HCD conference website for this one so they can pair you with a coach.
Sunday
9:45 - 10:45 a.m.
E04 - The Exposome - Going From Ideals to Implementation of Health Equity
Angela Mazzi, FAIA, FACHA, EDAC, Partner, Senior Medical Planner, GBBN Architects
Greg Coni, Architect, GBBN Architects
Tiffany Broyles Yost, AIA, LEED AP BD+C, Fitwel Amb., Associate Principal, Director of Sustainability and Resilience, GBBN Architects
Just wanting to find out what the "exposome" is intrigues me about this one. Plus, health equity is a hot topic.
11:00 a.m. - 12:00 p.m.
R03 - Burning the Candle at Both Ends - Design Strategies to Address Caregiver Burnout
Debbie Gregory, DNP, RN, Co-Editor HERD, Co - Founder, NIHD; Principal, Healthcare Innovation Consulting, Smith, Seckman, Reid, Inc.
Roz Cama, President, Cama Inc.
Kim Montague, President/Principal, Albert Kahn Associates
Terri Zborowsky, Ph.D., RN, EDAC, Design Researcher, HGA
Anything by this group of women has to be terrific. Another hot topic that we can't talk enough about.
2:00 - 3:00 p.m.
E23 - Building Design as a Catalyst for Extraordinary Behavioral Health Outcomes
Alice Nuttall, MBA, RN, BA, AVP, Behavioral Health Services, Lakeland Regional Health
Bryan Caripolti, Senior Project Director, Lake Regional Health
Hernan Rivera, AIA, ACHA, Associate Principal, HuntonBrady Architects, P.A.
J. Greg Braithwaite, AIA, ACHA. Healthcare Principal, HuntonBrady Architects
I love a good case study. This one's about Lakeland Regional Health's new hospital and outpatient center in Florida.
E29 - Virtual or Real - New Medical Technologies that will Transform the Therapeutic Environment
Brian R. White, AIA, NCARB, LEED AP, Healthcare Design Leader, RLF
Steven Langston, AIA, ACHA, EDAC, LEED BD+C, Design Principal, RLF
There's always a session time when I can't just pick one. And I think the title's misleading here -- it's about digital health technologies, which are different from medical technologies in my book.
3:15 - 4:15 p.m.
E35 - Healthier Healthcare Facilities - The Value of a Fitwel Certification
Anna Claire Vawter, NCIDQ, RID, Interior Designer, Gresham Smith
Chris Hoal, AIA, Healthcare Market Design Leader, Gresham Smith
Corie Baker, AIA, EDAC, LEED AP BD + C, WELL AP, Fitwel Ambassa, Senior Architect, Gresham Smith
John Porter, Vice President, Construction Services, Baptist Health Care
Anything about healthy buildings interests me. And this one's a case study of Baptist Health Care's new medical office building to boot!
Monday
8:00 - 9:15 a.m.
K03 - The Center for Health Design Awards Ceremony and Changemaker Keynote
Barbara Huelat, CHID, FASID, EDAC, Principal, Health Design
Can't wait to hear what this esteemed healthcare interior designer has to say about her career and healthcare design.
9:30 - 10:30 a.m.
E42 - Research Matters - Ten Picks for the Year
Addie Abushousheh, Ph.D., EDAC, Assoc. AIA, Research Associate, The Center for Health Design
Ellen Taylor, Ph.D., AIA, MBA, EDAC, Vice President for Research, The Center for Health Design
Melissa Piatkowski, M.S., EDAC, Research Associate, The Center for Health Design
Yolanda Keys, Research Associate, The Center for Health Design
If you like research, you'll love this session on the latest, coolest evidence by this group of talented researchers.
1:00 - 2:00 p.m.
A17 - Mental and Behavioral Health Interior Design and Furniture: What's New?
Barbara Dellinger, Design Consultant, Dellinger Solutions Inc.
Christine Emmanuelson, NCIDQ, CHID, Program Manager Interior Design, Veterans Health Administration
Lauren Banas, Vice President, Krug Healthcare Solutions
Sandy Goodman, IIDA, CHID, LEED AP, EDAC, LSSBB, President, CRGA Design
This is also a topic we can't get enough of. And I love that it's looking at it through the furniture lens.
2:15 - 3:30 p.m.
K04 - Keynote Panel on Current State of Sustainability and Decarbonization in Healthcare
Don't know who's on the panel yet, but it will be a group of owners. Hope the moderator knows how to ask the right questions.
3:45 - 4:45 p.m.
E53 - Rural Healthcare - Dismantling the Old to Survive the New
Bob Gesing AIA, National Healthcare Practice Leader, Trinity:NAC
Jeff Subler, President and CEO, Wayne HealthCare
Jill Woods, Principal, Interior Designer, NAC Architecture
Kimberlee Freeman, Vice President of Patient Care Services/CNO, Wayne HealthCare
Ah, the forgotten child -- rural health. This case study is about Wayne HealthCare's journey to dismantle its old ways and create a new platform for care.
Tuesday
8:15 - 9:15 a.m.
R15 - Issues in Artificial Intelligence and Professional Education for Healthcare Architecture
David Allison, FAIA, FACHA, Alumni Distinguished Professor and Director of Graduate Studies in Architecture + Health, Clemson University
Frank Zilm, Director, Institute for Health+Wellness Design, The University of Kansas
Noam Platt, AIA ACHA, Noam Platt, Make Good INC.
You're gonna have to get up early for this one. But if you want to know more about AI's potential impact on architectural education and practice, set your alarm and don't hit the snooze button.
9:30 - 10:30 a.m.
E72 - Learning from Cincinnati Children's Spectral Lighting System
James Greenberg, MD, Co-Director, Perinatal Institute; Lead Physician Executive, Critical Care Building and Master Planning, Cincinnati Children's Hospital Medical Center
Lauri Tredinnick, IALD, LC, LEED AP, Studio Leader, Pivotal Lighting Design
Marty Brennan, AIA, WELL AP, Associate Principal; Project Architect; Daylighting Specialist, ZGF Architects
Another case study! But with research involved. Love anything lighting-related.
1:15 - 2:15 p.m.
E82 - Return of the Prodigal Son - Healthcare Systems and Their Cities
Clayton Mitchell PE, CEM, Senior Vice President, Jefferson Real Estate and Facilities, Thomas Jefferson University & Jefferson Health
Faith Orsini, Vice President, Facilities, Cooper University Health Care
Saul Jabbawy, Director of Design, Ewing Cole
Not sure I get the biblical reference in the title of this session, but how new building projects and campus improvements enrich the community is a timely topic.
2:30 - 3:30 p.m.
E92 - The Ideal Cancer Center - Patient-Centered Care Created by Designers Recovering from Cancer
Lauren Wagner, CID, LEED GA, Lead Interior Designer, Taylor Design
Nanci Timmins, Chief Fire and Life Safety Officer, California Department of Health Care Access and Information (HCAI), Office of Statewide Hospital Planning and Development (OSHPD
Teresa Endres, Project Director/Senior Medical Planner, Taylor Design
It's hard being in the last time slot, but if you're still around, this one offers some personal insights into the design of an ideal cancer center.
Bonus
Also, don't forget to check out all the exhibitors in the Exhibit Hall, and maybe attend one of the exhibitor-sponsored sessions in the Solutions Theater in the Expo Hall on Monday and Tuesday. Topics are:
Sustainable material sampling
Best practices and lessons learned in project delivery
New insights and design considerations on waiting spaces
Utilizing DfMA and modular components
Optimizing building performance
Looking forward to seeing all my industry friends and colleagues at the conference -- and meeting new people, too! If you want to connect with me at the conference, shoot me an email.
P.S. Please do me a favor -- if you liked this post and like this blog, please share it with others by sending them the link or posting it on your Twitter, LinkedIn, or Facebook. Also, don't forget to subscribe, so you'll get emails when new content is posted. Thanks!