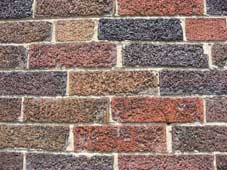 Roger Ulrich's pioneering study, "View from a Window May Influence Recovery from Surgery," which appeared in the journal Science in 1984 pretty much launched the evidence-based design research field.  Twenty-nine years later, it is still one of the most widely referenced studies.  Because it was good.
When The Center for Health Design did its first literature review in 1996, researchers found 80 credible studies that linked the design of the physical environment to outcomes.  Eight years later, in 2004, there were 600.  In 2008, the last time a comprehensive literature review was published by The Center, more than 1,200 studies were found.
Although a comprehensive literature review has not been done since 2008, there are more than 2,500 studies, whitepapers, and other evidence-based design tools  in The Center's recently-launched Knowledge Repository.
Is quantity more important than quality?  When will we have enough studies?  Are the studies we have today good quality studies?  I'm not sure.
The real challenge in the evolution of the science of evidence-based design is getting healthcare and design professionals to commit to using the eight-step EBD process -- the final step of which is to "measure post-occupancy performance results."
The conversation around evidence-based design has quieted since the EDAC program was launched in 2008. Does that mean it's less important? I don't think so. What do you think?
P.S.  Please do me a favor -- if you liked this post and like this blog, please share it with others by sending them the link and/or post it on your Twitter, LinkedIn, or Facebook, etc.  Also, don't forget to subscribe, so you'll get emails when new content is posted.  Thanks!