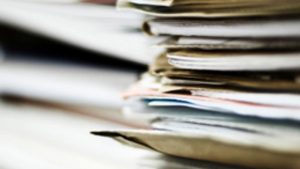 Remember back when everyone was talking about the paperless office?  The one in which technology would replace the need to have printed materials?
Well, I don't know about you, but I'm a pretty high-tech person and I still have lots of documents on my desk, in my files, and on my bookshelves.  While my use of paper has diminished, I can't see it ever completely going away.
The same is true for the bedless hospital. I think there's always going to be a need for acute care beds — maybe not as many as the U.S. healthcare system shifts toward a wellness model of care.
The latest concept for newly constructed facilities, as reported by Andis Robeznieks in last week's issue of Modern Healthcare, is the notion of "hospital-level, high-tech care" that is "delivered in an ambulatory setting and organized thematically."  The focus is on patient-centered care, rather than "silo-driven" care.
This is all very interesting, but an even bigger question is what's going to happen to existing hospital buildings as the need for beds diminishes. It's going to take some creative thinking to re-purpose that space.
None of this is going to happen overnight.  It's going to be a gradual change, because while they are planning for and transitioning to a new model of care, healthcare organizations still have to provide care in the old model.
P.S. Please do me a favor -- if you liked this post and like this blog, please share it with others by sending them the link or posting it on your Twitter, LinkedIn, or Facebook. Also, don't forget to subscribe, so you'll get emails when new content is posted. Thanks!