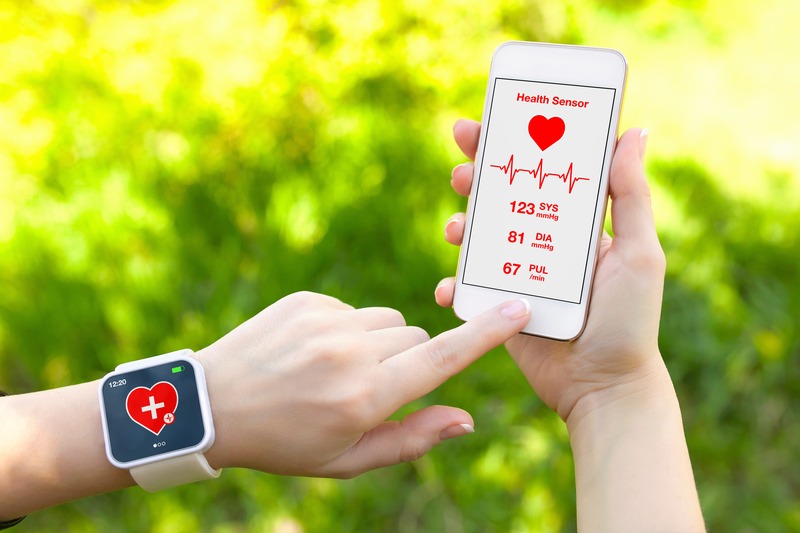 In the future, are hospitals and healthcare systems going to be competing with technology companies for patients?
Doug Armstrong, Director of Planning, Design, and Construction for University Health Care System, Augusta, GA, thinks so.
I find it hard to disagree with him.
Armstrong and I (as well as a few other knowledgeable folks) were on the program for SMPS Atlanta's Second Annual Healthcare Symposium this past week.
"Our competitors are going to be Apple, Google, Uber," Armstrong said, referring to the future of healthcare facility design.
Indeed, the Internet Economy that's been shaped by those companies has allowed us to take control away from traditional entities and completely change how we do things. Many of us are using technology and the Internet to diagnose and monitor our own health without ever seeing a doctor or going to a clinic.
A great example I found recently is the Nightscout Project, where a father of a boy with Type 1 diabetes led the charge to develop mobile solutions for diabetes monitoring.
Another one is 15-year old Kenneth Shinozuka who invented a sensor that alerts his family via smartphone when his grandfather, who has Alzheimer's disease and is prone to wandering, gets out of bed at night.
And there are many, many more.
Also, as Armstrong pointed out, these days, you can even find a doctor to do a consult with you over the Internet. There's even an on-demand app called Heal that you can use to summon a doctor right to your doorstep.
And telemedicine and other technologies, like electronic intensive care units (E-ICUs) where patients are observed 24/7 using two-way cameras, video monitors, microphones and smart alarms connected by high speed data lines, are also transforming how care is delivered.
The Future of Healthcare Design
What does all this mean for healthcare design? As I told the attendees at SMPS Atlanta's symposium, I always think there will always be a need for critical care hospital beds.
But technology and the Internet Economy will eventually shrink the hospital. Clinics, urgent care centers, and virtual care centers will be where most of us get our care. And, if we have the right app or device, we may not even need to leave our homes, coffee shops, or offices to get care.
Clearly, though, healthcare facilities of the future will need to be designed to accommodate technology and make it easily accessible to patients, families, and staff.
It may mean that the lines between healthcare design and corporate design begin to blur.  I saw this a few weeks ago at NeoCon, where many furniture manufacturers showed products for gathering spaces that could easily used in healthcare facilities or offices.
Or, we may see very hard-edged facilities filled with technology that supports human interaction, as Jon Huddy envisions in for the emergency department of the future. Watch his simulation - it's really cool.
Designing those types of spaces to support the mind, body, and spirit will be a challenge. Technology is part of the answer, as are traditional design elements such as color, pattern, materials.
There's much to think about. The reality is that healthcare facilities are not going to radically change anytime soon.  But they will change eventually.
P.S.  Please do me a favor -- if you liked this post and like this blog, please share it with others by sending them the link and/or post it on your Twitter, LinkedIn, or Facebook, etc.  Also, don't forget to subscribe, so you'll get emails when new content is posted.  Thanks!