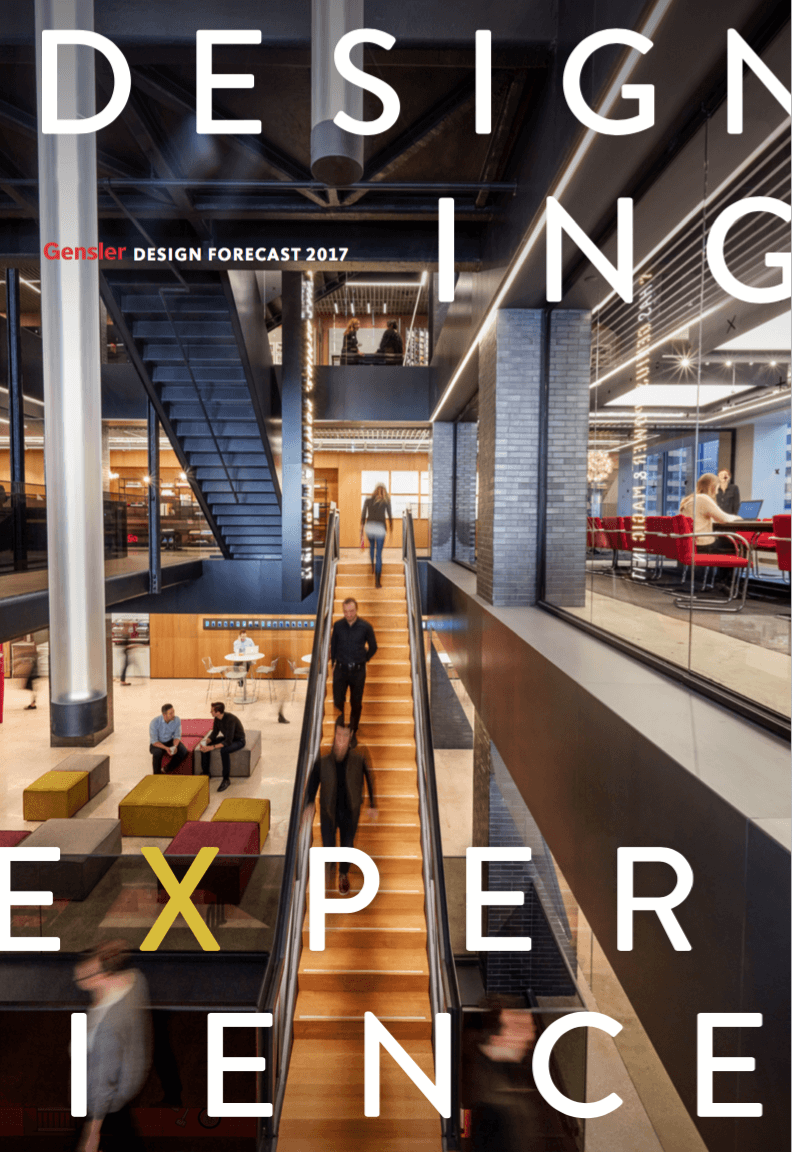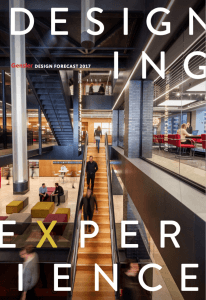 Do you believe that design can transform the human experience?
Of course you do, otherwise you wouldn't be reading this blog. And nowhere more than in healthcare facilities is designing the human experience more important.
That's my biggest takeaway for the healthcare industry from Gensler's 2017 Design Forecast, which landed in my inbox a few weeks ago.
Co-CEOs Andy Cohen FAIA, IIDA, and Diane Hoskins FAIA, IIDA, LEED AP, open the report with this statement: "We believe that transforming the human experience is the highest calling of our work. At a time of unprecedented change, the design experience can give much-needed clarity, meaning, and purpose to the fast-moving world around us."
Patient & Staff Satisfaction is All About the Experience
The focus on patient and staff satisfaction in healthcare is all about transforming the human experience. Design, as Gensler points out, can not only help transform that experience, but also align it with purpose.
From the report:
"The impact of technology and connectivity on place is already visible. Place is where people interact with the digital and physical. Making this seamless and coherent is the starting point, enhanced by other elements that elevate the human experience of place so it's resonant, engaging, supportive, even life-changing."
Think about this in the context of the places where healthcare is delivered, or could be delivered in the future.
Everyday places and spaces where lives connect and flow is another identified theme. Healthcare is also increasingly moving toward this scenario.
From the report again:
"For an active, self-directed life, convenience matters but orchestrating life on the fly matters more. Time is a factor, but avoiding "dead time" is more so. Experiential design will account for how place and movement together make life interesting."
Other Predictions
Some more interesting ideas in the forecast:
Movement is essential for life in this evolving world, and accounting for it will be a key consideration in designing and planning for our future.
The revival of cities is breathing new life into old buildings, filling them with energy and purpose.
Climate change is the critical issue of our time.
Gensler also has a new research initiative called the Gensler Experience Index, whose goal is to uncover the universal drivers of great experiences  -- the emotional connections that drive customer loyalty.
As one of the most admired and top architecture and design firms in the world, Gensler's research efforts are impressive. It funded 31 projects in 2016.
For this design forecast, the firm also brought together a diverse cross-section of its clients to talk about the future.   Want more research and insights from Gensler folk?  Check out the firm's blog.
P.S.  Please do me a favor -- if you liked this post and like this blog, please share it with others by sending them the link and/or post it on your Twitter, LinkedIn, or Facebook, etc.  Also, don't forget to subscribe so you'll get emails when new content is posted.  Thanks!