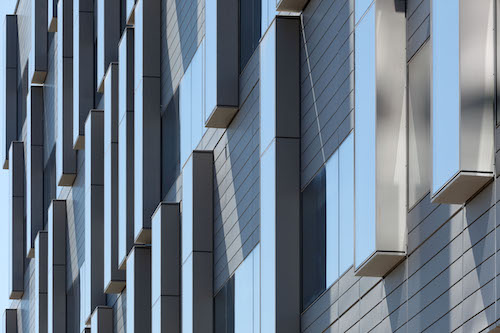 When architect Ludwig Mies van der Rohe said, "God is in the details," he was making a point that when something doesn't work like it should, it's because we forgot to pay attention to the details.
Is that why only 102 of the 3,617 hospitals in the U.S. received a five-star rating for overall quality in the latest data published by CMS? Did they forget to pay attention to the details?
Given that much of the data for these ratings is collected from HCAHPS surveys filled out by patients, they might have. But, whether or not you agree with CMS's methodology, details do matter.
Good to Great in Healthcare Design
In healthcare design, paying attention to the details is the difference between a mediocre project and an exemplary project. And I'm not just talking about spectacular architecture or stunning interiors. That's just eye candy.
I'm talking about the design details that impact patient outcomes, like those that mitigate noise or prevent falls. The design details that make it easier for staff to do their jobs, like those that reduce steps or relieve stress.
The CEO is in the Details
The best healthcare facilities I've seen also had the CEO in the details. One who collaborates with the project team in making decisions about even the tiniest of tiny design details, like the color of the rubber strip guard on the bottom of a corridor wall.
Some of you may be rolling your eyes at that.  You may not want the CEO in the details. But he or she should be, as should representatives from other important groups who work in or use the facility.
The key is to not get ridiculous about it and just make sure that the CEO and all user groups feel that their voices are heard. Good leaders will listen to their project teams and know when to step away.
P.S.  Please do me a favor -- if you liked this post and like this blog, please share it with others by sending them the link and/or post it on your Twitter, LinkedIn, or Facebook, etc.  Also, don't forget to subscribe, so you'll get emails when new content is posted.  Thanks!
Photo Credit:  Bridgepoint Hospital, designed by Stantec Architecture / KPMB Architects (Planning, Design and Compliance Architects) and HDR Architecture / Diamond Schmitt Architects (Design, Build, Finance and Maintain Architects). Photography: © Tom Arban.