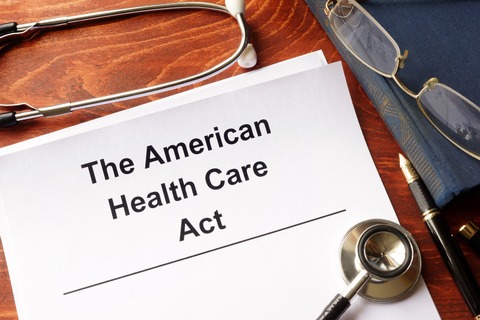 So now that there's a replacement for the Affordable Care Act (ACA) pending in the Senate, what does it mean for healthcare facility design and construction?
Most of the focus has been on access to and affordability of healthcare insurance. The new plan aims to bring premium costs down, but most likely will put more people back on the uninsured rolls.
What about all the other stuff that was in the ACA, though?
The stuff that hospitals are focusing on that impact how, where, and when people get care -- like improving safety, reducing readmissions, creating better patient experiences, promoting population health, and shifting from volume to value?
I don't see that going away.
What the Experts Think
Health policy expert Paul Keckley, Ph.D. wrote a great piece in January about what hospitals and health system leaders should do while the dust settles. Since it's still settling, I think his advice is still relevant.
Two of the things he suggested are related to facility construction and design.
One is the idea of enterprise growth, creating a system that serves "individuals in their homes, workplaces and schools, not just clinics and facilities."
The other is workforce productivity, finding ways to support staff as they deal with sicker and more demanding patients. "It's a people business, and our people are keys to our success," Keckley wrote.
Futurist Ian Morrison also published a piece recently about whether or not health systems will stay the course that was started by the ACA.
From his conversations with healthcare leaders across the country since the election, Morrison identifies 10 common themes he's observed in their strategic plans. Some of them that could impact facility construction and design are strategic growth, consumer engagement, quality and patient safety, innovation at scale, and culture and people.
"Most CEOs and board members are of the opinion that the pursuit of high-value care, through strategic growth and clinical integration, with increased attention to population health, remains the most sensible strategy," Morrison wrote.
Healthcare Facility Design Staying the Course
For healthcare facility design and construction, staying the course means continued focus on new places in which to deliver care, such as urgent care clinics, microhospitals, virtual care centers, and retail clinics. And to continue thinking about how the design of the physical environment can positively impact the patient experience.
CannonDesign's Mike Pukszta agrees with all this, but also thinks the 21st Century Cures Act passed by Congress in 2016 will result in new partnerships that could drive design and construction. "Specifically, we'll see silos torn down between biomedical companies and academic medical centers and new alliances emerge," he wrote in a post for Healthcare Design.
But with budget cuts looming to many departments and programs, who knows if this $4.8 billion legislation will ever get funded?
Some providers, like the University of Pennsylvania, are building new 500-bed hospitals. Granted, that project has probably been in the works for a while, but I can't imagine that the future under Health Reform 2.0 is 500-bed hospitals.
What do you think?
P.S.  Please do me a favor -- if you liked this post and like this blog, please share it with others by sending them the link or posting it on your Twitter, LinkedIn, or Facebook. Also, don't forget to subscribe, so you'll get emails when new content is posted.  Thanks!