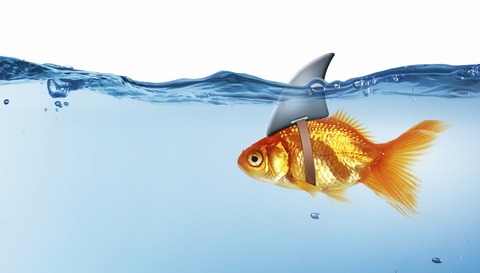 This past week, Olympic record-holder swimmer Michael Phelps lost a race to a fake shark. Winter has come to Westeros. And a woman in Alabama pled guilty to impersonating a physician for 15 years.
But what other news has there been recently that's relevant to healthcare design? Besides the defeat of the Skinny Repeal of the ACA in the U.S. Senate, here are a few others I've come across, in no particular order:
1. Joe Turns 80
First presented by Jane Rhode in 1999, "Joe" is the spokesperson for seniors navigating the aging process. Jane and her colleagues revisit Joe in 2017 as he continues to inspire and lead his contemporaries, providing a valuable perspective that can inform designing for aging. More>>>
2. What Can the Microbiome of a Hospital Room Tell Us?
Findings from a new study support the importance of patient and environmental hygiene to reduce infections. But it seems that manual cleaning and disinfection alone may not be the best solution.
Coupling them with new technologies, such as UV light disinfection, HP vapor disinfection, and antimicrobial soft and solid surfaces, and silver ion based laundry treatment, may be the way to go. More >>>
3. Hospitals Giving VR a Try
Some hospitals across the country are experimenting with virtual reality to relieve the sensation of pain and ease the stress of being in the hospital.  Studies at Cedars-Sinai in Los Angeles, Calif., have found that a virtual reality experience can reduce pain by 24% or more.
There's lots of promise for this technology not only for pain management, but also to distract patients who are afraid of procedures and women in labor. And what about using it to familiarize patients with the healthcare facility before they are admitted? More >>>
4. Beyond the Pretty Pictures
Award-winning healthcare projects always have pretty pictures. But beyond the pretty pictures are environments that support patients/residents, families, and staff. The result? Improved outcomes.
AIA/AAH Healthcare Design Awards 2017>>>
Environments for Aging 2017 Design Showcase Award of Merit Winners>>
5. Blast from the Past
"Architecture of an Asylum" exhibit at the National Building Museum offers a glimpse into St. Elizabeth's Hospital, which was built in the 1800s.  Dorthea Dix, the 19th-century reformer who fought for the hospital believed that natural light and views to the outdoors were essential for mental health patients. Lots to learn about healthcare design from this pioneering facility. More>>>
P.S. Please do me a favor -- if you liked this post and like this blog, please share it with others by sending them the link or posting it on your Twitter, LinkedIn, or Facebook. Also, don't forget to subscribe, so you'll get emails when new content is posted. Thanks!