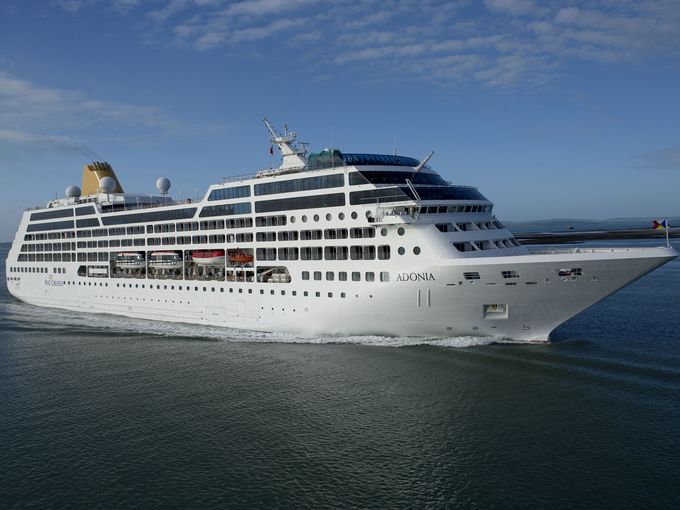 The U.S. Supreme Court dismisses the most recent challenge to Obamacare. The Greeks default on a $1.7 billion payment. Misty Copeland becomes the first African-American to be named principal dancer at the American Ballet Theatre. Donald Trump offends someone else -- again.
All this happened in the past week.  But what's happening that's relevant to healthcare design?  Here are three recent blog posts about some interesting stuff you may have missed:
Why Reality TV May Be Killing Healthcare Design:  The HGTV effect has America thinking that design is fast and cheap. Why do we need programming? Or planning meetings?  Just get it done. Check out The Center for Health Design's Ellen Taylor's blog post on why healthcare design takes time, commitment, and resources.
We Should Be Able to Do Better Than the Cruise Ship Industry: Carnival Cruise Line is launching a new brand called "fathom" where the whole cruise experience is about helping people in the Dominican Republic. Hey, this social impact model could work for senior living communities. Especially for those people who don't want the "never lift a finger" option. Check out Senior Housing Forum Publisher Steve Moran's blog post about senior living with a purpose.
Interior Design is Good, Growing, & Changing:  ASID's Interior Design 2015/2016 State of the Industry report confirms full recovery of interior design industry from the 2008 recession with continued positive growth. But what about this notion of crowdsourcing design? You know, like the concept of Uber or Airbnb -- getting needed services, ideas, or content by soliciting them online. It's coming.  Wait, it's here. Check out my blog post from last week.
P.S.  Please do me a favor -- if you liked this post and like this blog, please share it with others by sending them the link and/or post it on your Twitter, LinkedIn, or Facebook, etc.  Also, don't forget to subscribe, so you'll get emails when new content is posted.  Thanks!