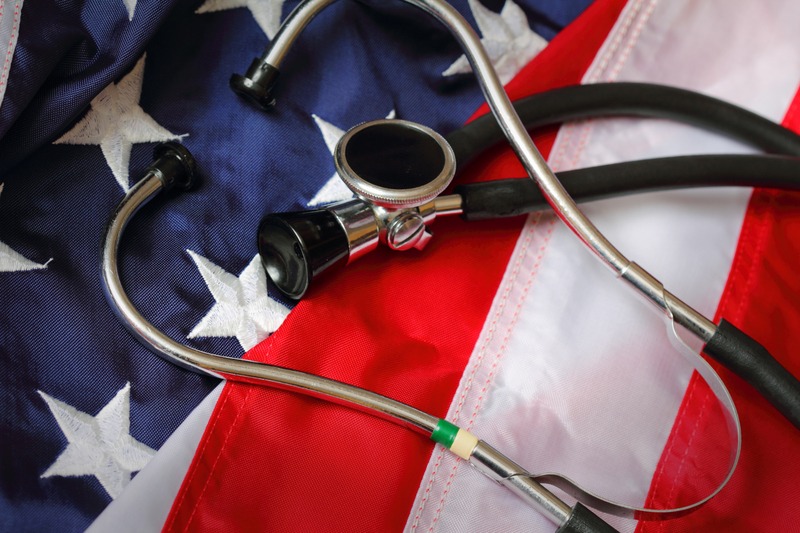 Healthcare reform is shaping up to be one of the hot topics of the 2020 presidential race in the U.S.
As candidates present their ideas almost 10 years after the Affordable Care Act (ACA) was passed, I bet many healthcare leaders are thinking, "Here we go again."
Healthcare Reform Refresher
The primary goal of the ACA was to reduce the number of uninsured Americans through coverage of preventative services, health insurance exchanges, Medicaid expansion, and individual mandates. This is what most voters focus on.
But many of the provisions in the bill were also aimed at shifting from a system where we treated sick people at high costs to a system where the goal is to keep them healthy and reduce costs. Things like wellness programs, access to care, community health prevention, and pay for performance systems that reward doctors and hospitals for their efficiency. This is what most voters don't know about.
To respond to the ACA, hospitals and healthcare systems started building more ambulatory care facilities and urgent care clinics. Micro-hospitals and retail clinics also began to spring up.
Acute Care Then and Now
Yet I find it interesting that the numbers of new acute care hospitals being designed and built or renovated in the U.S. remains fairly strong. According to Modern Healthcare's most recent Construction & Design Survey (2018 numbers):
94 entire acute care hospitals were completed; 93 broke ground; 130 were designed
197 acute care expansions were completed; 201 broke ground; and 245 were designed
891 acute care renovations were completed; 598 broke ground; and 1,043 were designed
Compare this to 2010 numbers:
138 entire acute care hospitals were completed; 162 broke ground; 196 were designed
264 acute care expansions were completed; 270 broke ground; and 361 were designed
1,145 acute care renovations were completed; 660 broke ground; and 1,270 were designed
Of course, the impact of the ACA on building design and construction probably wasn't really felt until five or six years after it the bill was passed. And overall, acute care design and construction is down since 2010.
I still feel there is significant activity focused on this care model. Perhaps it is because many hospitals and health systems are addressing ongoing reimbursement challenges by undertaking infrastructure upgrades that will help their bottom line, such as improving energy efficiency, addressing resiliency risks, and modernizing aging buildings.
Parts of ACA Were Working
The ACA isn't perfect.
I was struck by this small-town family physician's story about how the focus on providing access to care has destroyed boundaries and led to her own personal burnout.
And it didn't help healthy people like me lower their healthcare costs.  As an independent consultant with a higher income, my healthcare insurance rates doubled before they leveled off the past few years.
But parts of the ACA were working before the current administration took office.
More Americans were insured than ever before. Hospitals were making progress in reducing "never events" like infections and readmissions.
Wave of Empty Beds Coming
As the hospital continues to decline as the focal point for healthcare delivery, many are predicting a coming wave of empty beds. According to Modern Healthcare Metrics, "nearly one in four hospital beds now in use will become surplus by 2027."
That's rather daunting, isn't it?  What will become of all that space?
The talk about healthcare leading up to the election will undoubtedly focus on access to care and how to pay for it.  If you believe that healthcare is a right, then you probably like the idea of Medicare for All. If you like the GOP's ideas, then you probably want to repeal and replace the ACA.
Or if you're like me, you think we should stay the course and try to fix what's not really working.
What do you think?  Take this quick (anonymous) survey.
P.S. Please do me a favor -- if you liked this post and like this blog, please share it with others by sending them the link or posting it on your Twitter, LinkedIn, or Facebook. Also, don't forget to subscribe, so you'll get emails when new content is posted. Thanks!