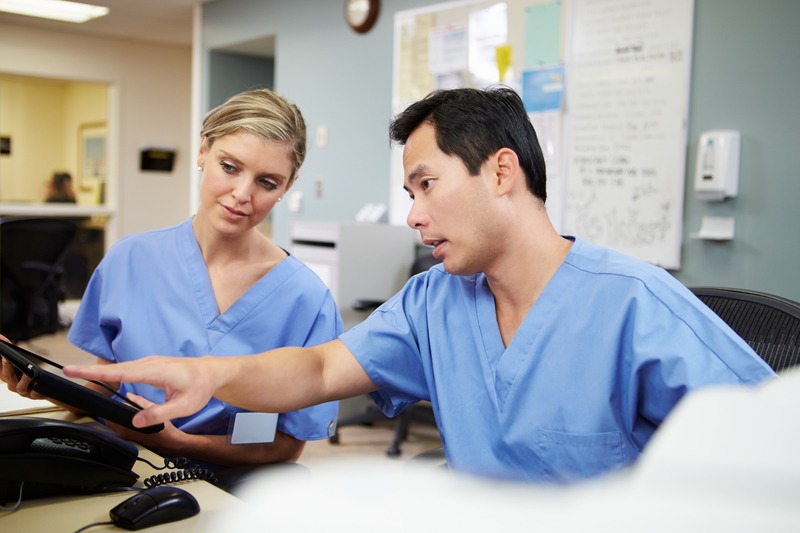 Ever hear of Fitwel, a new simple, inexpensive building certification for healthier workplaces?
Developed by U.S. Centers for Disease Control and Prevention (CDC) and the General Services Administration (GSA), Fitwel uses an easy web-based scorecard accessible through its web portal. Each criterion in the scorecard is linked, by scientific evidence, to one of these seven health impact categories:
Community health
Morbidity and absenteeism
Social equality for vulnerable populations
Feelings of well-being
Healthy food options
Occupant safety
Physical activity
Still in the pilot phase, Fitwel has been tested on 89 government buildings over the past five years. This week, architecture firm Perkins+Will announced that it is pursuing Fitwel certification for all its North American offices.
Healthcare Facilities are Workplaces, Too
Although Fitwel's definition of workplaces seems to be just office buildings, I think healthcare facilities could -- and should -- pursue this certification as well.  Because every one of the seven health impact categories for healthier workplaces is relevant to the mission of pretty much every healthcare organization.
And, as the Fitwel brochure states, buildings that support health can play a key role in reducing the burden of chronic disease in our communities. Who better than the healthcare industry to lead this charge?
A full public launch of Fitwel is planned for 2017, but anyone who is interested in pioneering it now should contact the Center for Active Design.
Not the Only Game in Town
The International WELL Building Institute also has a similar program to measure, certify, and monitor the features of buildings that impact the health and well-being of the people who live, work, and learn in them. My guess is that it's a bit more expensive and complicated than Fitwel, but it's worth checking out.
P.S.  Please do me a favor -- if you liked this post and like this blog, please share it with others by sending them the link and/or post it on your Twitter, LinkedIn, or Facebook, etc.  Also, don't forget to subscribe, so you'll get emails when new content is posted.  Thanks!