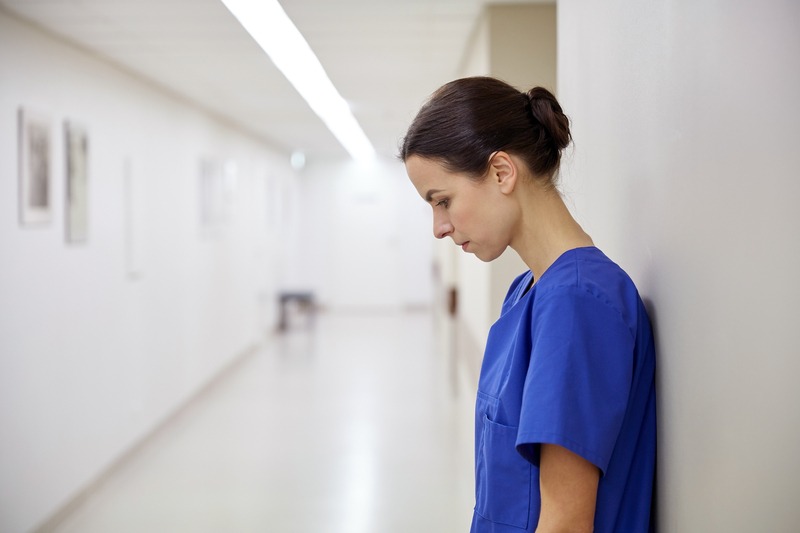 Did you know that National Nurses Week 2016 starts today?
During the next seven days, the American Nurses Association wants us to celebrate the important role nurses play in healthcare. Which is a good thing to do.
But all this celebrating won't prevent nurse burnout, which has been labeled as a "public health crisis" by the media recently.
Without a doubt, the main cause of nurse burnout is stress.  The stress that comes from poor leadership and a constantly changing healthcare system. And also the stress that comes from watching others suffer, so-called "compassion fatigue."
But stress can also come from the physical environment of the workplace itself.  So, in the spirit of National Nurse Week, here are 4 ways to help prevent nurse burnout through hospital facility design:
1.  Reduce Noise
No-brainer design strategies include using sound-absorbing materials on floors, ceilings, and walls. Also, pay attention to the location of noisy equipment, such as ice machines, on the unit.
2. Reduce Steps
Decentralized nursing units are the answer to this. But what if you're stuck with an old linear unit with the nurse station in the middle? Look at ways to reduce "hunting and gathering" by locating supplies closer to where nurses need them.
3. Support Office Work
Ergonomic office chairs, proper desk and keyboard heights, and adequate lighting for the task at hand are essential to do charting and other computer work. Most nurses probably want to sit to do these tasks, but height-adjustable desks and stand up workstations have been found to have positive benefits. Also, how many times are too many nurses stuffed into too small a workspace?
4. Provide Areas of Respite
Incorporate gardens, walking paths, and other outdoor spaces into the building and landscape design. As well as staff break rooms that aren't just glorified locker rooms.
Advance for Nurses reported last month that Cancer Treatment Centers of America at Midwestern Regional Medical Center, in Zion, Ill., has created "renewal rooms" for nurses -- complete with yoga mats, a massage chair, tabletop waterfall, and relaxing CDs.  Amenities are great in staff break areas, but the location and design of the space itself are also important.
I say this because I was only able to find one image of the renewal room online and it looked pretty plain compared to the spacious, light-filled, comfortably furnished patient and family lounges shown in the virtual tour of Midwestern's new inpatient tower. But I love the idea of a renewal room for nurses.
More on Nurse Burnout
Want to know more about the causes of nurse burnout and why it's a public health crisis?  Read Marty Stempniak's recent articles in Hospitals & Health Networks:
Nurse Burnout is a 'Public Health Crisis,' and Here are Innovative Ways Hospitals are Addressing It
More on the Nurse Burnout 'Public Health Crisis' That's Gripping the Field
P.S.  Please do me a favor -- if you liked this post and like this blog, please share it with others by sending them the link and/or post it on your Twitter, LinkedIn, or Facebook, etc.  Also, don't forget to subscribe, so you'll get emails when new content is posted.  Thanks!