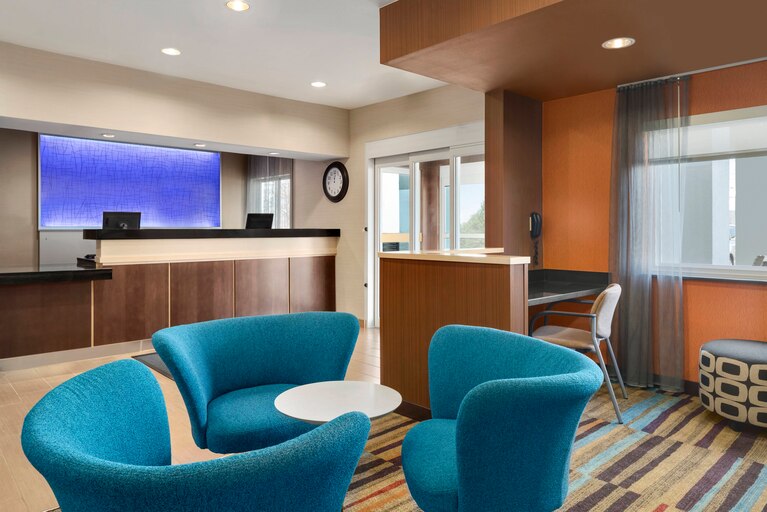 Luxury cruise ships with nautical condos for seniors. Jimmy Buffet-inspired themed 55+ housing on the beaches of Florida and South Carolina. A new life plan community in Portland nestled into a mountainside that has a vineyard and pickleball courts.
Senior living for the affluent just keeps getting better and better.
Check out the latest Environments for Aging Design Showcase and you'll see mostly high-end projects with hospitality-like amenities and more modern, contemporary design.
It's a design aesthetic we've been talking about for a while.
Multi-Brand Approach
But, as Jennifer Kovacs Silvis points out in her editorial, there may be an opportunity to apply a hospitality approach to low- and middle-income senior communities as well.
Why not?  The hotel industry has done this for years.  Marriott has luxury brands like the Ritz Carlton and St. Regis as well as the budget friendly Fairfield Inn.
According to a recent article in Senior Housing News, the National Investment Center for Seniors Housing & Care, the number of middle-income seniors in the U.S. is expected to almost double to 14.4 million by 2029. If today's rates hold, 54% of them won't have the resources for private-pay senior living.
That makes the case for more budget friendly senior living communities really strong. And for more budget friendly design.
Budget-Friendly Design Strategies
I attended an excellent presentation on strategies for serving the middle-income market at last month's Environments for Aging Expo & Conference. Dana Wollschlager and Jamie Timoteo from the consulting firm Plante Moran Living Forward along with Jill Schroeder from Pope Architects not only made the case for budget friendly design but also showed some great examples.
Some of their budget friendly design and construction strategies are:
Flexible, smaller common spaces
Smaller apartments without bump outs and an open kitchen plan vs. a kitchen island
A common laundry vs. washer and dryers in every apartment.
Different choices for interior and exterior finishes, for example, hardboard doors instead of wood veneered doors
Use of modular construction and structural systems
They also talked about co-housing and the location of amenities offsite. (For more of Plant Moran's ideas on solving the senior housing middle-market crisis, check out this report.)
Bigger Not Always Better
Is it always true that the bigger the budget, the better the design?  Maybe.  But I think good design can be done on a budget in any type of project.
Companies like Ikea have built a very successful business based on that philosophy.
And does it budget-friendly design just come down to materials and finishes, plumbing and fixtures, lighting, furniture, fabrics, and floorcovering? Of course not.
It also depends on location, building density, and programming.
What it costs to run the place will also affect how much residents pay.  To cut down on costs, some middle-income providers are thinking about having residents help organize and run activities.
It's creative ideas like this that are going to make senior living a more affordable option for those with fewer resources. Maybe someone will even come up with a budget friendly cruise ship for middle-income seniors.
One Final Thought
Given the market opportunities in middle-income senior living, maybe healthcare and senior living product manufacturers should also look at offering more budget friendly furniture, fabrics, and flooring. Take the multi-brand approach just like Marriott.
P.S. Please do me a favor -- if you liked this post and like this blog, please share it with others by sending them the link or posting it on your Twitter, LinkedIn, or Facebook. Also, don't forget to subscribe, so you'll get emails when new content is posted. Thanks!