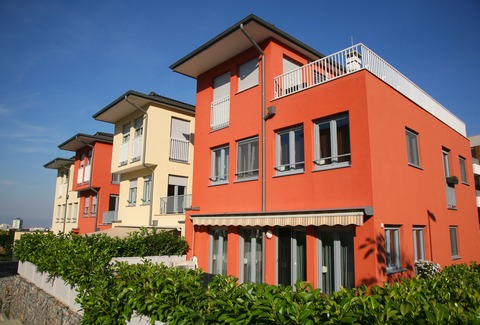 Did you know that 20 million older adults in the U.S. live in unaffordable and unsafe housing?
And that only 1 percent of all housing stock in America has the recommended universal design features, such as a step-free entry, multiple countertop heights, wide doorways, lever faucets, and a curbless shower with a handheld adjustable shower head?
These facts come from a recent report by the AARP Foundation and the Harvard Joint Center of Housing Studies. Clearly we have a lot of work to do in the senior housing industry.
AARP leaders think, though, that it's more than just housing for seniors.  And they are right. If we are to remain in our homes and communities as we get older, then our homes and communities have to be designed for people of all ages and abilities.
AARP CEO Jo Ann Jenkins, wrote recently that "We need a new focus, not just on senior housing, but housing for an entire lifetime, housing for all generations and all income levels that allows us to live comfortable yin good health, go where we want to go safely and remain active and engaged in society."
Housing for Life.
Now there's a tagline someone should be using.  Maybe they are, or will be -- because with the support of a few sponsors, AARP has launched two competitions to spark new solutions:
Redefining Home:  Home Today, Home Tomorrow challenges architects and designers to create new standards in housing design so people can stay in their home throughout a variety of life stages. The winning design will be used to rebuild a home for a family (to be chosen later).
 2016 Aging in Place $50k  Challenge is awarding $50,000 to an innovative startup company that is developing solutions that can help low-income individuals over the age of 50 continue living safely, independently and comfortably in their homes.
These competitions are part of AARP's Future of Housing initiative, which convened a two-day summit on the topic in December. Check it out -- and also all the housing and livable communities resources at the bottom of the page.
What does all this mean for the senior living industry? If people stay in their homes, will we still need residential care facilities? Given the challenges of caring for someone with dementia or is really frail, I think so.
But the senior living industry needs a new focus, too.
P.S.  Please do me a favor -- if you liked this post and like this blog, please share it with others by sending them the link and/or post it on your Twitter, LinkedIn, or Facebook, etc.  Also, don't forget to subscribe, so you'll get emails when new content is posted.  Thanks!