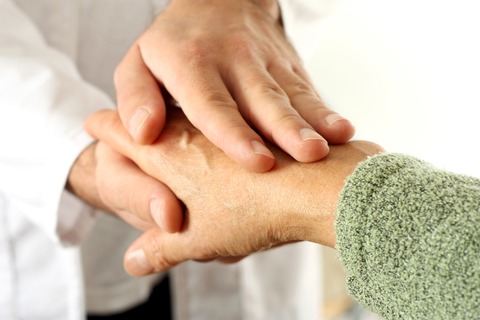 It's National Patient Experience Week, so I thought I'd revisit the definition of the patient experience.
The Beryl Institute defines it as the "sum of all interactions, shaped by an organization's culture, that influence patient perceptions across the continuum of care."
Which is a fine definition. But it doesn't take into account how the design of the physical environment impacts the patient experience.
And it doesn't take into account the individual patient's perspective.
I like Susan E. Mazer's definition better (full disclosure - she's one of my clients).  Dr. Mazer says that patients' experiences are "informed by the sum of all environmental interactions, perceived by their individual culture, circumstance, relationships, and expectations -- which influence how they make meaning of what is happening to them."
Patient Experience Driving Design Changes
The good news is that healthcare leaders are beginning to understand that the design of the physical environment can impact the patient experience.
You may recall from one of my previous posts that a whopping 86% in the HFM/ASHE 2016 Health Facility Design Survey said that patient satisfaction is "very important" in driving design changes. And 54% responded in Healthcare Design's 2016 A/E/C Survey that improved patient satisfaction/HCAHPS scores was a common client goal.
But wait, is patient satisfaction the same as the patient experience?  There are surveys to measure both.
Dr. Mazer claims that they ask different questions and seek different answers. "Patient satisfaction surveys ask, 'How did we do?' Patient experience surveys ask, 'What happened?'" she wrote in a recent blog post.
That makes sense, right?
Improving the Patient Experience by Design
The HFM/ASHE survey found that some design firms are conducting patient experience studies to help inform the design process. I love this idea.
No doubt, these studies are based on questionnaires and/or interviews with patients and family members. Hopefully, they are focusing on "what happened," asking questions the things in the physical environment that reduce anxiety for patients and families and give them a feeling of support and comfort.
Things related to wayfinding, noise, temperature, positive distractions, color, light, room layout/furniture.
(If you've done one of these studies, I'd love to hear about it! Contact me.)
People Are the Patient Experience
One of the Beryl Institute's slogans is "We are all the patient experience." Which is true.  People have the greatest impact upon the patient experience.
That's why the design of the physical environment is also important for staff. They, too, can get stressed by noise, clutter, and not being able to see daylight during their shift.
And if they are stressed, they may not exhibit the caring and compassion to patients that makes for a good experience. I know this is no-brainer stuff for many of you, but we need to think about it again every once and a while and ask, "What happened?"
P.S. Please do me a favor -- if you liked this post and like this blog, please share it with others by sending them the link and/or post it on your Twitter, LinkedIn, or Facebook, etc. Also, don't forget to subscribe so you'll get emails when new content is posted. Thanks!