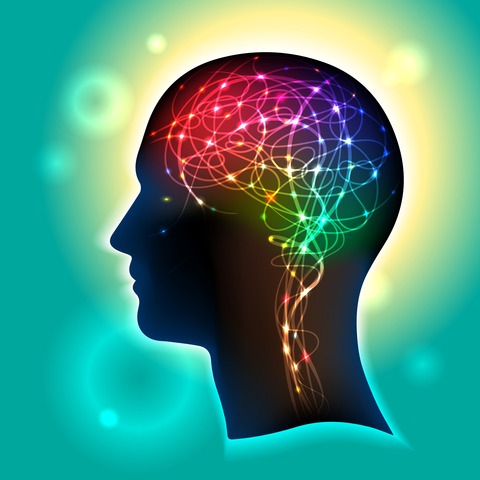 Everyone perceives art differently. Now scientists at the University of Houston are trying to determine whether there is a biological basis for how we feel about art.
According to a recent article in the Wall St. Journal, they are "trying to find out how our brains mix sensory impressions of color, texture, and shape with memory, meaning, and emotion into an aesthetic judgment of artworks with, at their best, can be both universal and intensely personal."
Instant Emotion
One way they're doing this by recording the electrical brain activity of 431 visitors who viewed an exhibit by conceptual artist Dario Robleto at a gallery in Houston.
And while their research is not complete, one of the things they've confirmed by studying brain-waves is that our brain determines whether we like or dislike a piece of art in about 200-300 milliseconds.
Think about what that means for artwork in healthcare facilities and the patient experience. Instant emotion. Good or bad.
"It's important to remember that the hospital has a wide range of spaces and a wide range of patients (and here we can assume that staff, families, visitors are all patients in some way), at various levels of vulnerability," wrote HKS's Upali Nanda, in response to a post I wrote last year about abstract art in healthcare. "Mixing it up is not only an option, it's a necessity."
"At the end of the day, evidence has to be balanced with critical thinking, as well as empathy, to truly serve as a guide," Nanda concluded.
Informed Selection of Art
Perhaps this new research from the University of Houston will give us some more evidence that can better inform the selection of artwork for healthcare spaces.
Nanda isn't so sure.  "While the studies discussed take into account the impact of bias (e.g. museum vs. computer generated art), they don't take into account the baseline emotional state," she wrote me in an email. "How does our response to art change when we are highly stressed, anxious, or in pain?"
"Once this work is taken into that context, the findings will be very revealing indeed," she wrote. "They are mindful of all the variables that must be considered in making conclusions about type of art, and also discuss that we have both a primal "snap judgment" and higher level cognitive judgment. Because art is so powerful, it behooves us as designers and art consultants to be very mindful about art selection."
What do you think?
P.S.  Please do me a favor -- if you liked this post and like this blog, please share it with others by sending them the link and/or post it on your Twitter, LinkedIn, or Facebook, etc.  Also, don't forget to subscribe, so you'll get emails when new content is posted.  Thanks!