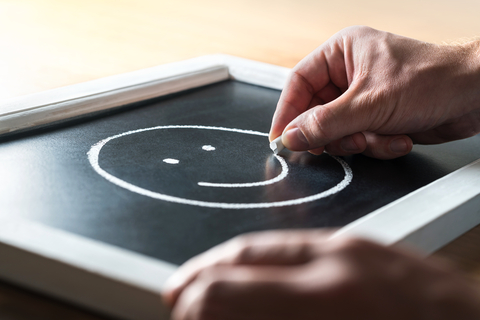 Did you know that in nearly every setting where patients receive care, they present with mental and behavioral health conditions?
According to the American Hospital Association (AHA), this includes emergency departments and acute inpatient units, as well as specialized psychiatric, geriatric, and eating disorder units. While this doesn't surprise me, it may mean that we need to take a universal approach to behavioral and mental health design.
Because this is a problem that is not going away.
In a statement about the mental health crisis to the U.S. House of Representatives Ways and Means Committee in February 2022, the AHA warned, "As America enters the third year of the COVID-19 pandemic, healthcare providers are confronting a landscape deeply altered by its effects, including the emergence of behavioral healthcare as an even greater challenge than in previous years."
What's the Difference?
Behavioral healthcare is the treatment of mental illness and substance abuse. But what's the difference between mental health and behavioral health? I've always been confused about that, so I dug into it a little bit.
According to Retreat Mental Health, behavioral health refers to how behaviors impact our well-being, while mental health is primarily concerned with our state of being as it relates to our behaviors, biology, and environment.
Both are important considerations in healthcare facility design.
And while there are very specific safety design requirements for mental and behavioral health facilities (shatterproof glass, doors that can't be used as barricades, ligature resistant fixtures and furnishings, mini-blinds behind safety glass), other recommended features (access to the outdoors, private rooms,  communal spaces, sound-absorbing materials) are also desirable for all types of healthcare facilities.
The question is, then, if patients with behavioral and mental health conditions are presenting in many different types of healthcare settings, shouldn't we be using the same safety design requirements everywhere?
Healthcare Workers Are Suffering Too
The Covid-19 pandemic has taken a toll on the mental and behavioral health of healthcare workers as well. The AHA reports that a study found that between 35-54% of clinicians report at least one symptom of burnout, more than double the amount of burnout in other fields.
Another study found that 93% of healthcare workers reported experiencing stress during the Covid-19 pandemic, 86 percent reported experiencing anxiety, 77% reported frustration, 76% reported exhaustion and burnout, and 75% said they were overwhelmed. All this worry and stress has led to sleep disturbances, headaches or stomachaches, and increased alcohol or drug use.
The AHA statement called upon Congress to "enact the Lorna Breen Health Care Provider Protection Act, which would direct resources to reduce and prevent healthcare professionals' suicides, burnout and behavioral health disorders."  This legislation, which was signed into law in March 2022, provides grants to hospitals, medical professional associations, and other healthcare entities for programs to promote mental health and resiliency.
It also directs the Department of Health and Human Services to study and develop recommendations on strategies to address burnout and facilitate resiliency. Hopefully, some of those recommendations and strategies will be to create more supportive physical environments for healthcare professionals.
But I won't hold my breath.  So it will be up to those planning and designing healthcare facilities to make this a priority.
Resources for Behavioral and Mental Health Design
Recent projects:
Place of Refuge: Nebraska Medical Center Psychiatric Emergency Services Unit. Healthcare Design, June/July, 2022
FIRST LOOK: Montage Health Ohana Center, Healthcare Design, March 1, 2021
Mental Health Pavilion at El Camino Hospital by WRNS Studio, Architectural Record, July 1, 2020
Difference Maker: Big Lots Behavioral Health Pavilion At Nationwide Children's Hospital, Healthcare Design, June 17 2020.
Design guides and books:
Articles:
P.S. Please do me a favor -- if you liked this post and like this blog, please share it with others by sending them the link or posting it on your Twitter, LinkedIn, or Facebook. Also, don't forget to subscribe, so you'll get emails when new content is posted. Thanks!