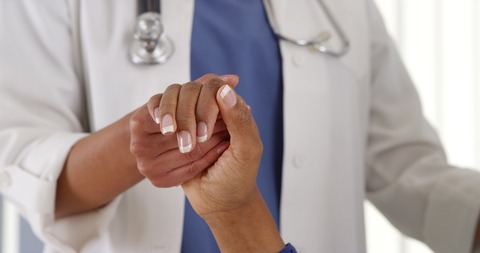 Some in the healthcare industry think the patient experience should now be called a human experience.  But I'm not so sure.
All of us are humans before we are patients. So does that make the patient experience a human experience?
Yes and no.
All Patient Experiences are Human Experiences
Some human experiences aren't patient experiences. But all patient experiences are human experiences. They are what happens to us when we are getting treatments or undergoing procedures in healthcare settings.
How about if we just call it a "healthcare experience?" Or the "human experience of healthcare?"
If we did that, we could include families in the discussion. Maybe even staff members.
Let's Commit to the Human Experience in Healthcare
But the real point is to understand that our shared humanity is at the core of every good patient experience. Last year, The Beryl Institute declared its "unwavering commitment to the human experience in healthcare."
This, from Jason Wolf, Beryl's President:
"In an environment where we clearly base all work on human beings caring for human beings we are ultimately addressing and impacting the human experience in our midst. For this reason, we believe at The Beryl Institute as we remain committed to [the] patient experience we must address the reality of the human experience that is central to healthcare overall."
Well said, Jason.
Designing With Empathy
So how can you design for the human experience? Or to create a better human experience?
I think it begins with empathy. Asking the right questions and being curious.
What matters to healthcare consumers?
What do they want?
Why should they trust you (the healthcare provider)?
How can the design of the physical environment communicate these things?
And clearly, not all the same things matter to all healthcare consumers. And they don't all want the same things.
But I bet once you start asking these questions, you'll find some commonalities that can help inform your design concepts.
More On This
If you're attending the Healthcare Design conference in Phoenix this year, join Sarah Bader and I on Sunday, November 11 for an interactive roundtable discussion titled "Patient Experience:  The 'X' Factor of Design."
This video is a great example of a human healthcare experience:
P.S. Please do me a favor -- if you liked this post and like this blog, please share it with others by sending them the link or posting it on your Twitter, LinkedIn, or Facebook. Also, don't forget to subscribe, so you'll get emails when new content is posted. Thanks!