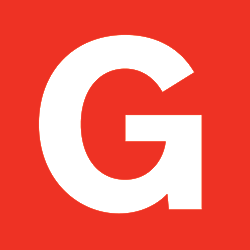 Live, work, and play is how the largest architecture firm in the world defines its markets.
Recently, Gensler released "Design Forecast 2016," identifying six megatrends that it believes will transform how we all will live, work, and play in the next decade.
This is such great stuff that I have to shamelessly share:
1. Embracing Our iHumanity
Digital will be such an integral part of daily life that we'll leverage it much more fully.  We'll accept how it interacts with us, consciously feeding its data streams to make our lives better.  Our iHumanity will be a shared, global phenomenon, but different locales and generations will give it their own spin.
Implications for healthcare design: The ability to monitor health and manage chronic conditions using smart phones and wearable devices may keep people out of the hospital and living at home longer. This may reduce the demand for acute care beds and assisted living facilities.
2. Leading "Smarter" Lives
We'll live in a "made" environment, not just a "built" one.  Buildings, settings, and products will integrate connectivity and "know" that we're present.  Most aspects of our everyday lives will reflect this, enabling us to make real-time, just-in-time connections to people, places, goods, and services.
Implications for healthcare design: Imagine smart chairs that know when a patient gets up or monitors vitals? Or smart flooring in memory care units to monitor movement?
3. Designing Both Time and Space
Hungry for experience and hooked on ultra-convenience, we won't tolerate "dead time," whether it's long commutes, less-than-seamless transitions, or places devoid of interest. Design will reflect the reality that people will expect everything to justify their time commitment.
Implications for healthcare design: Waiting spaces in hospitals, clinics, medical/dental offices evolve into places of interest.
4. Urbanity, Not Just Urbanization
Urbanity creates and abundance of human networks to drive urban economies. To support new lifestyles, real estate will innovate its forms and means. Walkable, transit-served hubs that offer a rich, dense mix will absorb new growth. Many of them will be in former suburbs.
Implications for healthcare design: More integration of healthcare facilities into the community, whether it be retail, stand-alone clinics, or senior living communities.
5. Cities as Innovation Engines
Look for the emergence of neoindustrial cities that support thriving digital/artisanal maker cultures. Consumers will expect to co-create the goods and services they purchase. Makers -- including freelancers and robots -- will look to cities to provide tools and settings to speed innovation.
Implications for healthcare design: Patients and family members will have more influence over how and where they get their care.
6. Resilience Gets Scale
In times of disruption, cities bear the brunt -- disasters, epidemics, and security threats. They will take the lead in managing this, but citizens will play a role, armed with data and a mindset tuned to wellness, safety, and resilience. Smart cities will engage them and give their local efforts scale.
Implications for healthcare design: Facilities will be more purposely designed to promote wellness, safety, and resilience.
A Little Bit More About Gensler
Celebrating it's 50th year in business in 2015, Gensler's revenues surpassed $1 billion last year. Although the firm's healthcare practice is relatively small compared to its other areas of expertise, one project I'm eagerly anticipating is the new Ability Institute rehabilitation hospital in Chicago that Gensler is designing in conjunction with HDR.
Want more trends? Read my post from last week, 3 Findings from 3 Healthcare Design & Construction Surveys.
P.S.  Please do me a favor -- if you liked this post and like this blog, please share it with others by sending them the link and/or post it on your Twitter, LinkedIn, or Facebook, etc.  Also, don't forget to subscribe, so you'll get emails when new content is posted.  Thanks!