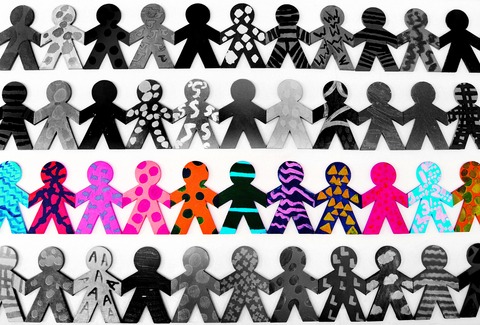 This is the question I asked myself after talking with Tammy Thompson, Director of the Institute for Patient-Centered Design. Thompson's Institute is holding it's first ever Patient-Centered Design Innovation Summit, September 27-29 in Charleston, S.C.
But it's not just another healthcare design meeting. Thompson says the intent is to bring together a diverse group of people representing health facilities, patients, design and construction, academia, and product manufacturing to explore new solutions for healthcare environments.
There will be no lecture-style sessions.  Instead, attendees will interact and talk about issues in a framed, organized format. Among other things, the agenda includes spending a day in the simulation center at the Medical University of South Carolina "kicking the tires" in ED, OR, ICU, LDRP, Med/Surg, and Ambulatory Care settings.
The idea, said Thompson, is "to create an environment where everyone has a voice and is able to contribute."
This is a fresh approach that is sorely needed in the healthcare design industry. Especially for middle to senior level professionals. I can't tell you how many times a design firm principal has said to me that there are very few new ideas presented at big industry conferences.
Well, okay.  There are plenty of people that do learn things at big industry conferences.  And there's that networking thing.  But, if we're stuck in the status-quo, then perhaps smaller events such as the Patient-Centered Design Innovation Summit (target attendance is 200), can help some of those new ideas percolate.
Having conducted several Roundtable Discussions at the Healthcare Design conference, I can say that it can be hard to break away from the traditional lecture format and get people to talk and share. You have to have the right topic and be a skilled facilitator. And not have a bunch of introverts in the room.
I'm confident that Thompson and her small band of volunteers can pull this off. The Institute is barely five years old, but has already produced two simulation labs and conducted interactive sessions about them in various locations. Like any small nonprofit, it has big ideas, limited resources, and a lot of passionate people behind it.
If a more interactive conference experience appeals to you, I encourage you to go to the Institute's website and check out the Patient-Centered Design Innovation Summit agenda and discussion topics. I might just see you there!
P.S.  Please do me a favor -- if you liked this post and like this blog, please share it with others by sending them the link and/or post it on your Twitter, LinkedIn, or Facebook, etc.  Also, don't forget to subscribe, so you'll get emails when new content is posted.  Thanks!